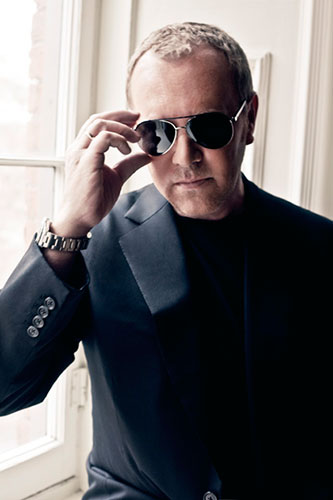 Michael Kors
The Couture Council of The Museum at FIT honored Michael Kors with its 2013 Couture Council Award for Artistry of Fashion on Wednesday September 4, at a benefit luncheon presented by Hilary Swank at the David H. Koch Theater, Lincoln Center, NYC. As has become the tradition, the luncheon heralds the arrival of Fall Fashion Week.
Dr. Joyce F. Brown
, president of FIT, said, With his extraordinary talent, "Michael, who got his start at FIT, has built an international brand that embodies the very essence of contemporary American design. This is a well-deserved recognition of his accomplishments."
Dr. Valerie Steele
, director of The Museum at FIT, said, "MichaelKors has been nominated repeatedly by members of the Couture Council Advisory Committee. The committees mandate is to not only look at the previous years accomplishments, but at a lifetime of contributions to fashion."
In the museum's new book, Fashion Designers: The Collection of The Museum at FIT, published by Taschen, Michael Kors states, "I think to be empathetic is the greatest gift you can have as a designer. Hopefully, people will look at me and say, 'He really loved women.'" To this, Dr. Steele adds, "Certainly, women really love Michael."
Michael Kors, who attended FIT, recently endowed the Michael Kors Scholarship at FIT with a $1,000,000 gift to establish a major award for a Fashion Design student. The scholarship will be awarded annually to a student who demonstrates exceptional talent in Fashion Design but whose educational endeavors are limited by financial constraints. All costs associated with a bachelor's degree program at FIT, including tuition, housing, and books, will be covered. The scholarship also provides mentorship and the opportunity to intern at Michael Kors. "This wonderful endowment reflects Michael's characteristic thoughtfulness, sense of purpose, and spirit of generosity," said Dr. Brown. "He is creating an incomparable opportunity for the talented students who come to the college, as he did, to fulfill their dreams. We are deeply grateful."
"I attended FIT in the late 1970s, and the school provided a totally comprehensive curriculum for fashion design that is unparalleled," said Kors. "Since my days there, it has evolved and become even stronger. It makes me so excited to see the potential talent that has been helped by this school, and I look forward to seeing that continue."
The Luncheon Chairs were Kamie Lightburn and Jieun Wax. The Honorary Luncheon Chairs were: Lauren duPont, Linda Fargo, Vanessa Getty, Patti Hansen, Iman, Karolna Kurkov, Aerin Lauder, Sandra Lee, Crystal Lourd, Alexandra Richards, Theodora Richards, Renee Rockefeller, Jamie Tisch, Elisabeth von Thurn und Taxis, Elettra Wiedemann and Anna Wintour.
Michael Kors is a world-renowned, award-winning designer of luxury accessories and ready-to-wear. His namesake company, established in 1981, produces a range of products through his Michael Kors, KORS Michael Kors, and MICHAEL Michael Kors labels, including accessories, footwear, watches, jewelry, men's and women's ready-to-wear, and a full line of fragrance products. Michael Kors stores are operated, either directly or through licensing partners, around the world, including New York, Beverly Hills, Chicago, London, Milan, Paris, Munich, Istanbul, Dubai, Seoul, Tokyo, and Hong Kong.

Mr. Kors was chosen to receive The Couture Council Artistry of Fashion Award by the Couture Council Advisory Committee, consisting of a prestigious international group of journalists, retailers, and curators, including Glenda Bailey, Hamish Bowles, Ken Downing, Linda Fargo, Nicole Fischelis, Akiko Fukai, Pamela Golbin, and Suzy Menkes.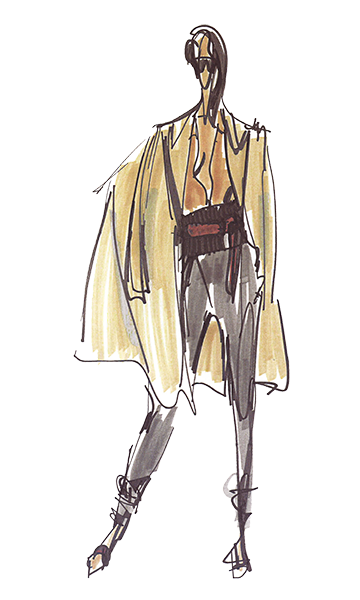 Past recipients of the Couture Council Awards are
Oscar de la Renta
in 2012,
Valentino
in 2011,
Karl Lagerfeld
in 2010,
Dries Van Noten
in 2009,
Isabel Toledo
in 2008,
Alber Elbaz
in 2007, and
Ralph Rucci
in 2006. In 2008,
Giorgio Armani
received a special award for Global Fashion Leadership.
The Couture Council, which was created in 2004, has become an integral part of The Museum at FIT. Its Artistry of Fashion Award furthers FIT's deep connection with the fashion industry. Dr. Brown added, "We are very grateful to the Couture Council for the important work it does to support the mission of The Museum at FIT."
ABOUT THE COUTURE COUNCIL LUNCHEON:
The Couture Council Luncheon began with cocktails on the David H. Koch Theater terrace, which overlooked the Fashion Week tents. Guests were then ushered into the theaters promenade for a three-course luncheon.