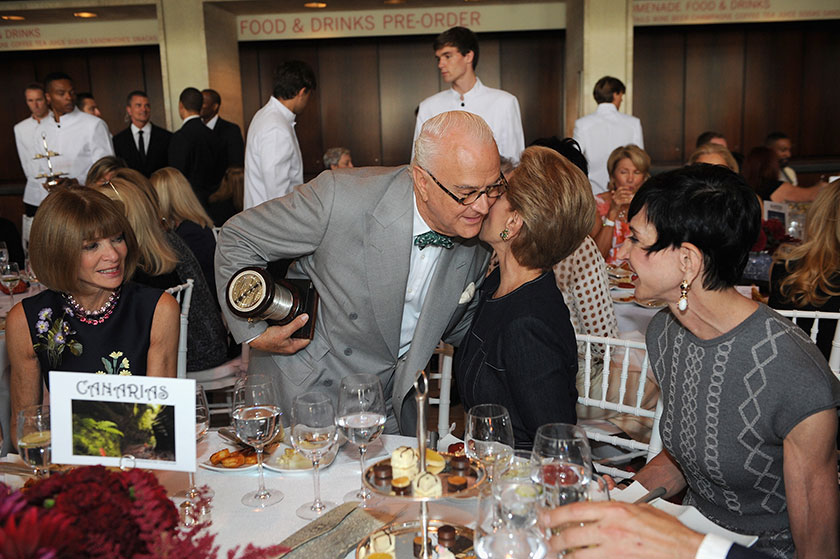 Anna Wintour, Manolo Blahnik, Carolina Herrera and Amy Fine Collins at the 2015 Couture Council Luncheon Honoring Manolo Blahnik. Photo by Brad Barket/Getty Images for Couture Council. Led by Glenda Bailey, editor-in-chief of Harper's Bazaar and guest curator, Vince Aletti, 2011.
Award Luncheon Held on Wednesday, September 9, 2015
David H. Koch Theater at Lincoln Center
The Couture Council honored Manolo Blahnik with its 2015 Couture Council Award for Artistry of Fashion. As has become tradition, this annual benefit luncheon heralded the arrival of Fall Fashion Week in New York.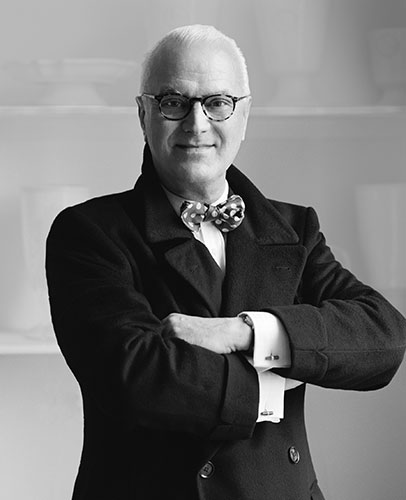 Manolo Blahnik. Photo by: Michael Roberts
The 2015 Couture Council Award
Manolo Blahnik was selected to receive the 2015 Couture Council Award for Artistry of Fashion as a result of his longstanding dedication to superior craftsmanship and innovative design. For more than 40 years, he has been meticulously designing his shoe line, which has attracted a cult following including the likes of Nicole Kidman, Rihanna, and Victoria Beckham.

"It is one of the greatest accolades of my life to be awarded the 2015 Couture Council Award for Artistry of Fashion," said Manolo Blahnik. "I very much admire the Couture Council's invaluable support of The Museum at FIT. It is imperative that we cultivate the culture of fashion and continue educating about design and artisanship. The museum does just that and in very clever and innovative ways. After all it is fashion that makes the world so much more colorful and interesting, so we must nurture and celebrate talent. I am very much looking forward to being there and to share my excitement with everyone."

FIT president, Dr. Joyce F. Brown, said, "Manolo Blahnik is one of the world's most accomplished and influential footwear designers. Superbly crafted in the finest materials, his highly coveted shoes—which have been called "magical totems of success and femininity"—reflect his timeless and singular vision. We are delighted to be honoring him."

"Manolo Blahnik is one of the world's greatest shoe designers—and a true artist of fashion," said Dr. Valerie Steele, director of The Museum at FIT and chair of the Couture Council Advisory Board. "I was absolutely delighted when the Advisory Committee of the Couture Council chose him to receive the Couture Council Artistry of Fashion Award. It was Manolo who kicked off contemporary fashion's obsession with shoes, as viewers of Sex and the City will recall. The award luncheon on September 9 is sure to our most photogenic event yet."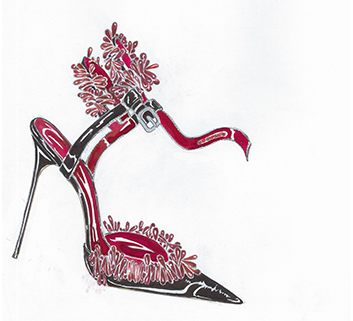 Sketch by Manolo Blahnik. © Manolo Blahnik.
This year's luncheon co-chairs were Carole Divet Harting and Darcy Rigas. Honorary co-chairs were Joan Juliet Buck and Amy Fine Collins.
"We are thrilled to honor a designer who's taught us that a great outfit isn't complete without beautiful shoes," said Couture Council Chair Yaz Hernández. "Manolo Blahnik is an icon, and we look forward to celebrating his accomplishments at this year's luncheon."
Each year the Artistry of Fashion award winner is chosen by the Couture Council Advisory Board, which includes fashion journalists, editors, retailers, and curators, including Glenda Bailey, Hamish Bowles, Ken Downing, Linda Fargo, Nicole Fischelis, Akiko Fukai, Pamela Golbin, and Suzy Menkes. Dr. Steele explained, "The committee's mandate is to look, not only at the previous year's accomplishments, but at a lifetime of contributions to fashion."
This event has been generously underwritten by the Spain Tourism Board.

"Although Spain has a long, recognized tradition in the field of fashion, this award to Manolo Blahnik's excellence and creative talent is a splendid opportunity to strengthen our image as a modern and innovative country," said Spain's Consul for Tourism Affairs Elisa Sainz. "We thank Mr. Blahnik for his support in making Spain better known and even more appreciated. We're lucky to have such a talented ambassador of the Spain brand."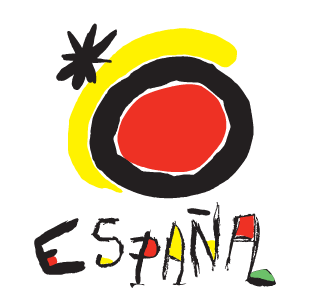 ABOUT THE COUTURE COUNCIL LUNCHEON:
The Couture Council luncheon began with cocktails on the David H. Koch Theater terrace. Guests were then ushered into the theater's promenade for a three-course luncheon, catered by Olivier Cheng. Bronson Van Wyck of Van Wyck & Van Wyck again designed the flowers for this year's luncheon.
ABOUT THE COUTURE COUNCIL OF THE MUSEUM AT FIT:
The Couture Council of The Museum at FIT, created in 2004, is a membership group dedicated to supporting The Museum at FIT, a specialized museum of fashion. The Couture Council helps make it possible for the museum to mount world-class exhibitions of fashion, to acquire important objects for its permanent collection, and to organize public programs, such as the annual fashion symposium. The Couture Council accomplishes these goals through membership dues and by organizing fundraising events such as the annual Couture Council Awards Luncheon, which presents a chosen designer with the Couture Council Award for Artistry of Fashion.
ABOUT MANOLO BLAHNIK:
With a career spanning over 40 years, Manolo Blahnik has become one of the world's most influential footwear designers. His shoes have spellbound an international set of adoring and loyal devotees across the globe. Born in the Canary Islands to a Spanish mother and a Czech father, he studied languages and art in Geneva before moving to Paris in 1965 where he decided to become a set designer. On a visit to New York in 1970, he showed his theater designs to Diana Vreeland, then editor-in-chief of American Vogue, who honed in on his shoes and encouraged him to concentrate on them. Blahnik learned the art of making shoes by visiting factories where he talked to machine operators, pattern cutters, and technicians. By 1971, he was in London making shoes. A year later, Ossie Clark, then the most famous designer in London, used his shoes and from there his career blossomed. In 1973 he opened his first shop in London's Chelsea. Blahnik is a craftsman. The exquisitely shaped lasts and heels he creates for his shoes are still perfected with his very own hands. The lines and silhouette of his distinctive handwriting, however, remain instantly recognizable as unique, inimitable exercises in precision and balance, exquisite workmanship and luxury. "Shoes," he says, "help transform a woman." From the flagship store in London, the label has expanded worldwide. He has also received many international awards throughout his career including an Honorary CBE in November 2007.
ABOUT THE SPAIN TOURISM BOARD:
The Spain Tourism Board in New York is part of a network of 33 national tourist offices across the world under Spain's Ministry of Industry, Energy and Tourism. Together they are responsible for the promotion and marketing of Spain's tourism products and destinations in collaboration with the regional tourism boards, the local authorities and the private sector. Additionally, the Spain Tourism Board gathers and analyzes market intelligence on the tourism industry and supports Spanish tourism companies abroad. For more information please contact the Spain Tourism Board at
[email protected]
or visit
www.spain.info
.