Students from New York and Mexico participated in this year's Cross-Pollination workshop, Masterpieces of the Collections. This collaborative project involved students from the State University of New York's Fashion Institute of Technology in New York City, students from Atelier Romo in Mexico City, Sala de Arte Publico Siqueiros (SAPS), and The Museum at FIT (MFIT).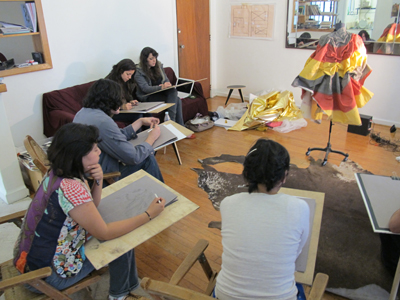 Students drawing Kivi tunic designed by student Ivana Heredia
for the Cross-Pollination Workshop organized by The Museum at FIT,
Atelier Romo, and Sala de Arte Publico Siqueiros.


The students from Mexico used the murals and archive of SAPS, the museum in charge of the estate of famed Mexican muralist David Alfaro Siqueiros, as a source of inspiration. They interpreted Siqueiros's visual and architectural theories to form a fashion collection, a video/art piece, and a mural. They also used the exhibition Fashion A-Z: Highlights from the Collection of The Museum at FIT, Part One, which was on view at MFIT November 12, 2011 - May 8, 2012, to analyze the trends, production methods, and construction of historic and contemporary garments. The American students from FIT wrote an essay about the fashion collection, interviewed artists and curators, and styled a photographic session of the works by the students from Mexico City. The accompanying book contains a fashion spread of students' designs and interviews with the contemporary artist Tania Candiani, and MFIT's senior costume curator Fred Dennis. These interviews provide diverse views on artistic, curatorial, and collection building processes in Mexico and the United States.

This is the third workshop of its kind at MFIT, the fourth hosted by Atelier Romo, and the first hosted by SAPS. Its goals are to inspire students through the exploration of museum collections and to give them the opportunity to work with students from other countries. They learn about the fashion industries in both countries, as well as new arts and cultures, in order to gain a better understanding of the social environment and history that inspires and produces art.

The collaboration concluded with an exhibition and published book that were presented on June 21 at 7 pm at SAPS in in Mexico City.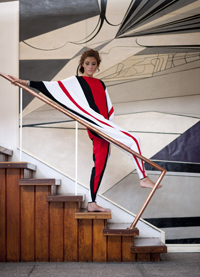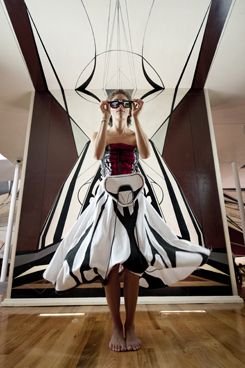 Participating Atelier Romo students included:
Roberto Almeida, Laura Duzul, Pa Grassi, Ivanna Heredia, Regina Martnez, Christian Michel, and Abraham Polo.

Participating students from the State University of New York (SUNY) system included Jill Hemingway and Quinn Bradley, who attend FIT, and Patricia Yague, who attends Empire State College.

The mentors for this project were Sebastian Romo, Director of Atelier Romo and Tanya Melendez, Curator of Education and Public Programs at The Museum at FIT.
Coverage in media outlets in Mexico and the U.S.:
Fahrenheit Magazine - "Cross-Pollination at SAPS: Interview to Tanya Melendez"
Zcalo Saltillo - "Inspira moda el muralismo"

This workshop was funded in part by the FIT Student-Faculty Corporation, the Jumex Foundation, and the Mexican Cultural Institute of New York.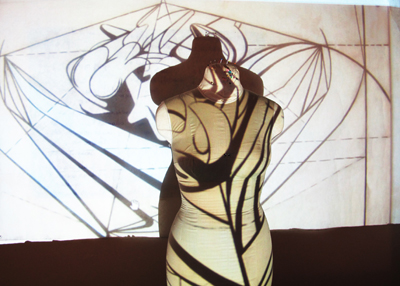 Video art made by Mexican students for the Cross-Pollination Workshop.