October 2016
Hispanic HERITAGE EVENTS
In tune with the FIT Diversity Council mission and devotion to honor diversity and multiculturalism
so as to dissuade ignorance and expand the knowledge on the cultural contributions of all groups, the Department of Modern Languages and Cultures wishes to present several Hispanic artists and professionals by means of a series of talks. The series will consist of the following three events:
Celebrate Hispanic Cultural Month:
Textures, photography display by famed Chilean artist Manuel Araneda
Location: Modern Languages & Cultures department, Business and Liberal Arts, B831


Thursday 6, 1-2pm: El Taller Boricua
Luis Cancel will talk about the project El Taller Boricua and its numerous exhibitions of Latin American artists. Mr. Cancel is a New York born Puerto Rican artist, art administrator and curator.
He served as Executive Director of the Bronx Museum of the Arts. While at the museum,
he received a fellowship from the National Endowment for the Arts to research Latin American art. He traveled extensively throughout Latin America and established important contacts for the Museum with major collectors, galleries and museums. He also curated several major exhibitions including: the First, Second and Third Emerging Expressions Biennials: The Artists and the Computer; Devastation/Resurrectiq21on: The South Bronx; Krishna Reddy, a Retrospective; and Latin American Spirit: Art and Artists in the United States, 1920-1970.
Location: Alcove, Dubinsky Student Center, 8th Floor


Monday 17, 4-5pm: The Legacy of Antonio López
The Department of Modern Languages and Cultures in collaboration with the Departments of Textiles and Fashion Design, will present Rocío Aranda-Alvarado who will speak on the renown Puerto Rican illustrator of the Fashion world and alumnus of FIT, Antonio López, whose works are presently on display at the Museo del Barrio until November 26, 2016. The talk will be accompanied by a video of Antonio Lopez filmed at FIT when he was a student here.
Ms. Aranda is a Chilean born Curator at El Museo del Barrio and Faculty of the Art Department at the City College of New York. Her curatorial work and research focuses on modern and contemporary art of the Americas.
Location: Alcove, Dubinsky Student Center, 8th Floor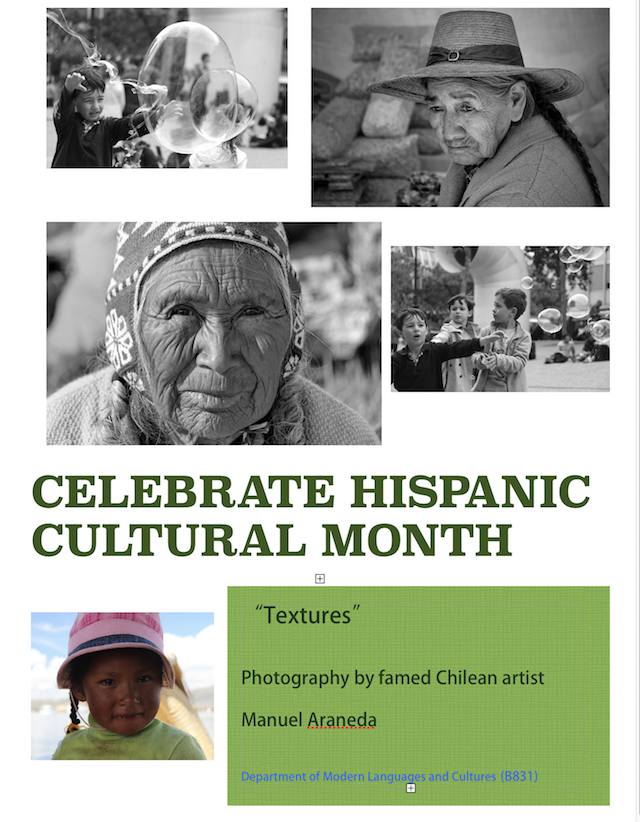 November 2016
Foreign Language POETRY Recitation Competition
Thursday 10, 1-2pm
Location: Lagary Board Room, Marvin Feldman Center, 9th Floor