"The limits of my language are the limits of my world."
–Ludwig Wittgenstein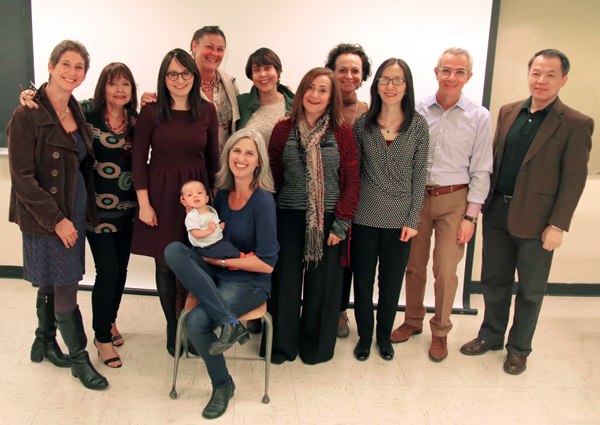 The Department of Modern Languages and Cultures is a diverse and welcoming community of faculty, staff and students. We value knowledge, multicultural awareness, and the free and responsible exchange of ideas.
Our courses prepare students to live in and contribute to a diverse and changing world through the study of languages, literatures and cultures. Students develop the ability to understand and communicate in their chosen language at every level in culturally appropriate ways and are prepared to enter a global workforce equipped with the knowledge, confidence and communication skills needed for success in an interdependent world.
Our courses in Arabic (AB), French (FR), Italian (IT), Japanese (JA), Mandarin Chinese (CH), Portuguese (PO) and Spanish (SP) range from introductory to advanced levels.
Additionally, we offer a variety of culture courses in English (Modern Languages and Cultures - MC) on topics ranging from cinema, food studies, fashion along with courses in literature and the visual arts.
The department is the seat of the following minors: French, Italian, Japanese, Mandarin Chinese, Spanish, Italian Studies and Latin American Studies.
In addition, we host many academic and cultural events open to the entire FIT community. We continue our tradition of presenting the work of individual fashion designers and contemporary film directors, as well as offering music and poetry performances. Beginning level students have participated – for almost thirty years now – in our annual Foreign Language Poetry Recitation Competition before an enthusiastic audience.
For information about our events, like us on Facebook.
See your advisor regarding foreign language requirements for your major.
If you are interested in pursuing one of our minors, consult with the Academic Advisement Center in C402. See Liberal Arts Minors for more information.