The ARL has a photography background rack (seen below) with black and white paper backgrounds available for student use.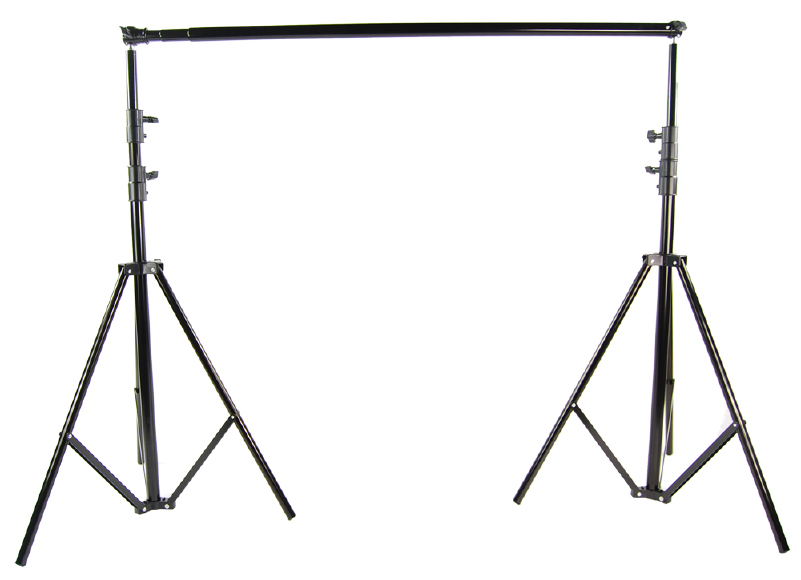 The photography background rack has telescopic legs allowing for the adjustment of height. By turning the knobs counter-clockwise or clockwise at each joint, one can loosen or tighten the joints to adjust the hight of the rack. However this is not recommended.
For ideal display of the backgrounds, ensure that the background rack is level and the legs of the rack are at the same height and evenly spread apart without the bowing of the supporting crossbar.
**Please be gentle with the background rolls for they can crease and tear easily. Please re-roll the backgrounds when you are finished with them**