CURRENT AND FUTURE EVENTS
2017 Maker Minds Library Event Series: Create with Tiltbrush! September 15th 12 noon - 2pm, Goodman Center 6th Floor
(Click on image to enlarge or print)
---
Screening of Alex Wisman's 1980 documentary, MODEL Tuesday, September 12th, Pomerantz Center, D207 Q&A with Director to follow
(Click on image to enlarge or print)
---
Traditional Islamic Papermaking Lecture & Demonstration June 12, 5:30-7:30pm, Dubinsky Center, 8th Fl Alcove
---
Writing and Research Lounge DONUT PARTY! Come and listen to a brief presentation on how we can make your research assignments easier!
---
          International Women's Day Wikipedia Edit-a-thon 
                  March 8, 11am-5pm, Computer Lab E509

                                                                 
(Click image for more info)
Did you know only 8.5% of Wikipedia editors are women?
'Wikipedia Edit-a-thon' will empower female students to engage with technology! Come learn how to edit one of the world's most popular websites. This event will take place on International Women's Day, Tuesday, March 8, from 11am to 5pm in the Library classroom E509. Training and hand-on help will be available, and snacks and beverages will also be provided!
This event is open to all FIT students, staff, and faculty; women, women-identified, gender neutral, and male allies are welcome to attend. This is an inclusive event where "newbies" and proficient programmers can experience the camaraderie of shared interest, learning, and participation that elevates women in technology. Register at https://fashioneditwiki.eventbrite.com
---
Stay With Me: The Most Creative Hotel Brands in the World Catherine Harvey kicks off a world book tour for her forthcoming title
March 2nd, 5:30-7:00pm, Dubinsky Center 8th Floor.
(Click image for more info)
Catherine Harvey is a graphic designer and writer with over ten years experience working in Asia, Europe and Australia. Her interest in branded experiences, design trends, and branding strategy, along with an inexplicable obsession with hotels, has driven her to travel extensively. Harvey holds a Bachelor of Design (BVisComm) from Monash University and is currently completing her Masters of Entrepreneurship & Innovation.
Twitter: @fitlibrary Instagram: @fitnyclibrary Hashtags: #fitNYClibrary #fitLYL #travel #design #branding
---
Infographics, Timelines and Interactive Maps Workshop February 28, 1-2pm or March 2nd, 5-6pm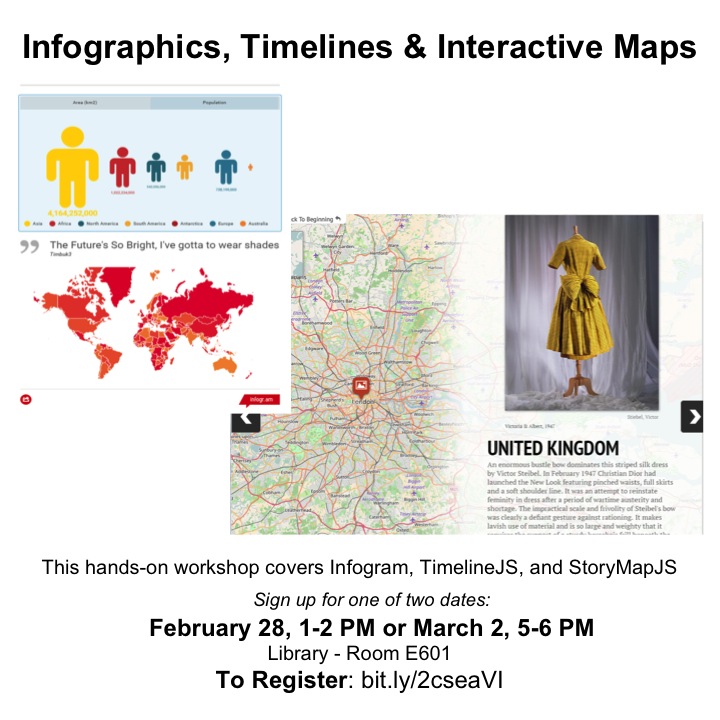 ---
Zotero Workshop dates: 2/14 at 1 PM and 2/16 at 5 PM
Confused about how to cite? Group Project Woes? Keep Calm and Use Zotero!
Bad grades no more!

---
Workshop: Color Resources in the Library

---
Oaxaca Stories in Cloth: A Book about People, Belonging, Identity and Adornment presentation and booksigning