2018 CURRENT AND FUTURE EVENTS
---
MakerMinds Event: Getting Started With LilyPad and Arduino
Are you interested in wearable technology and smart devices? If so, be sure to join us to learn more about the LilyPad wearable microcontrollers (available for check-out at the Library) and how to program them in Arduino. Basic computer skills are required. Friday March 23rd, Library 6th floor, Goodman Center. To register click here. Contact: jana_duda@fitnyc.edu or helen_lane@fitnyc.edu
---
MakerMinds Event: Laser Cut Stencil/Stamp Custom Design T-Shirts
Create your own unique t-shirt design using our custom lasercut stamps. Free T-shirts and paint provided! Event is limited to 20 students, sign up is required. http:/goo.gl/forms/NAMC7OVNbqdunogf2 Friday March 9th, Library 6th floor, Goodman Center. Contact: jana_duda@fitnyc.edu / helen_lane@fitnyc.edu
---
Citation Salon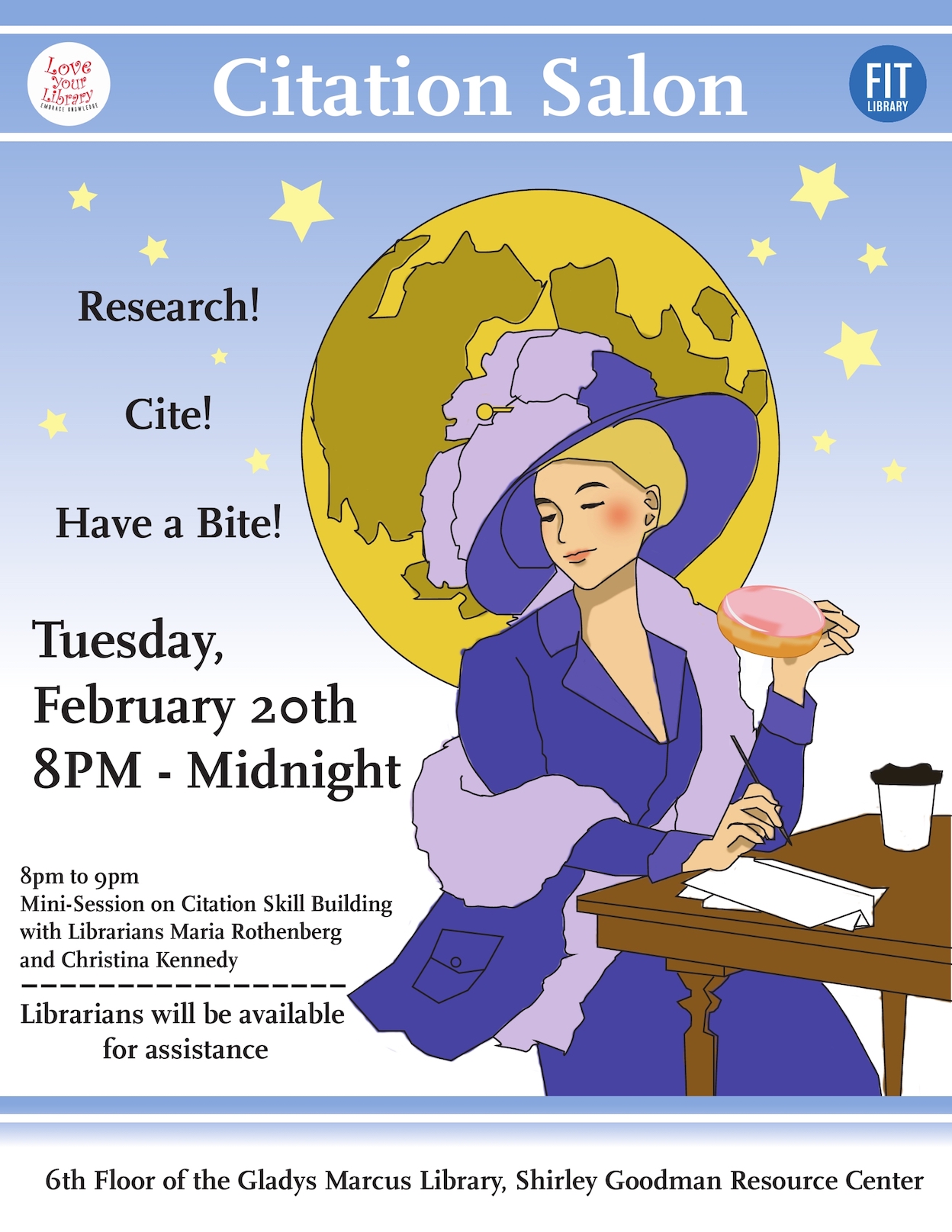 Research! Cite! Have a bite! Tuesday February 20th 8pm-midnight. From 8pm to 9pm there will be a mini session on citation skill building with librarians Maria Rothenberg and Christina Kennedy. Librarians will be available for assistance.
---
MakerMinds Event: Button Maker Activity
Tuesday, February 13th, 12-2pm
Make your very own wearable buttons! Bring your printed photos, original art, magazines and more to fit our 1" or 2 1/4" buttons. Great for Valentine's Day!
---
LEGO FreePlay!
Every Thursday from 12-2pm | 6th Floor Library