October 13–16, 2020
This year's Civility Week theme is social justice.

So far in 2020 we have experienced a major global pandemic, economic crisis, and social unrest given the recent deaths of George Floyd, Breonna Taylor, and so many others. President Joyce F. Brown and the entire college community are focusing their efforts on educating and promoting social justice. During the next couple of days we will have presentations, remarks, and a diversity comic con focusing on civility now and in a post-pandemic world.
For the FIT Community
Most Civility Week activities are for FIT students, faculty, and staff only; you will be asked to log in to the sessions using your FIT username and password (the same login info you use for MyFIT).
Join the Civility Week Events Here
For the General Public
The Jericho Brown speaker event and Diversity Comic Con are free and open to the public; feel free to share that event info with your friends and family.
Wednesday, October 14, 5–6 pm
Civility and Its Limits—Speaking Out Through Poetry with Jericho Brown

Moderated by Dr. Amy Lemmon, English and Communication Studies
Friday and Saturday, October 16 and 17
Diversity Comic Con
A keynote address will be delivered by Shawn Martinbrough, veteran comic book artist.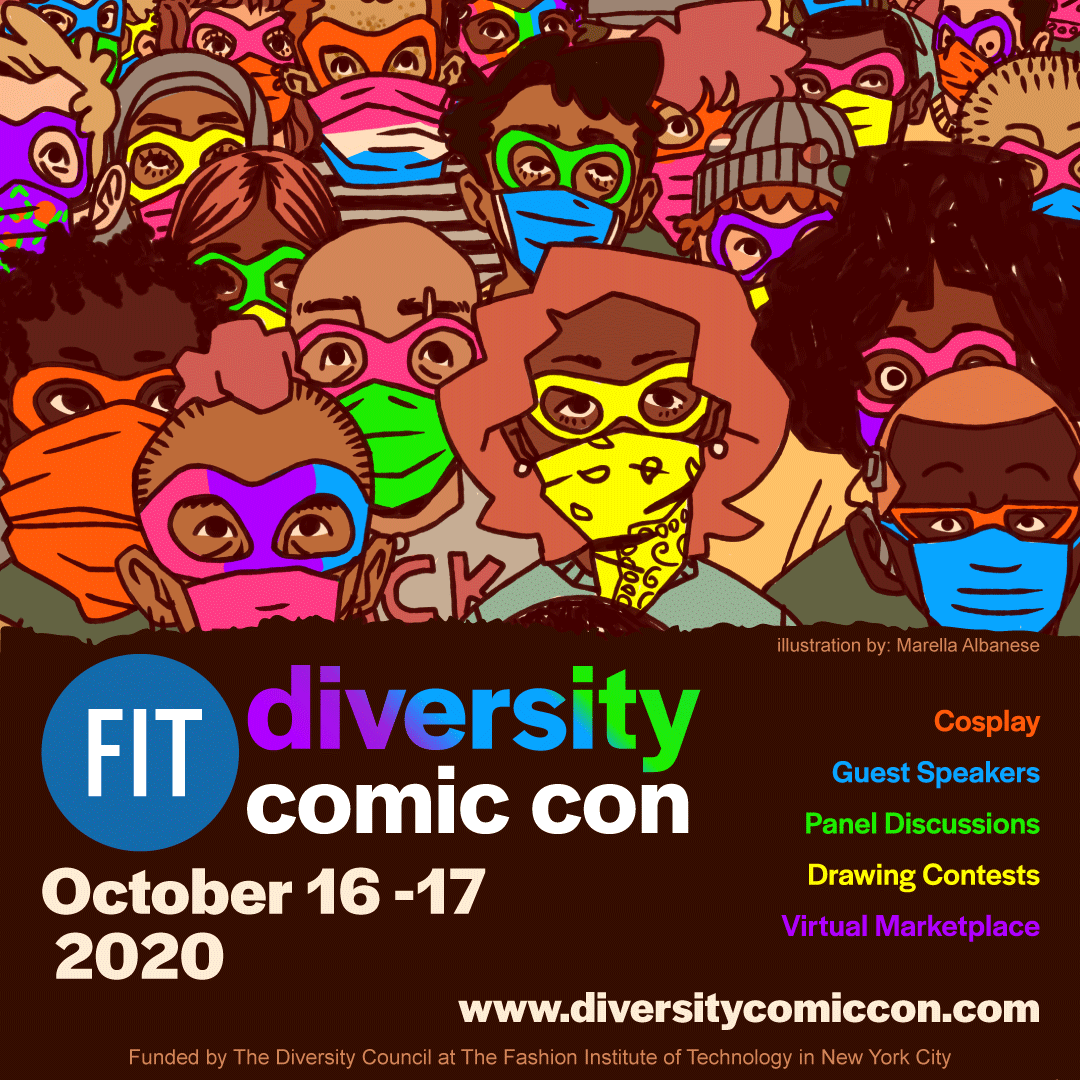 Visit Diversity Comic Con website for full schedule of events
Civility Week 2020 – Program Information
About Civility Week
The Office of Diversity, Equity, and Inclusion hosts Civility Week, a week of activities, talks, and workshops aimed at achieving the goals of FIT's civility initiative.
The initiative is aimed at engaging our community in a discussion of respectful ways of living and learning in a higher education environment. FIT encourages our community to behave with civility. A community upholding civility respects the rights of individuals and groups. It is characterized by understanding and considerations of the differences among members of the community. The diversity of the college adds to the richness of campus life, and FIT expects all members of the community to respect both differences and commonalities.