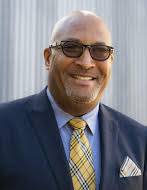 Dr. Ronald A. Milon
It has been a long time since normal. We find ourselves well over a year and a half fighting a pandemic, and for many the toll has been heavy, we've lost friends and loved ones. Our country, on January 6th 2021, survived an attempted coup. We watched in live time as it happened, seeing the violence and the hate wondering how we got here and how we move forward? Can we move forward?
This year's Civility Week theme, Civility when we need it most, is part of how we move forward as a community. Civility is the path to better places and during times like these we need it most.

We hope that you will join as many of the virtual sessions that you can and that you are able to learn and share in safe spaces the things that are on your mind.