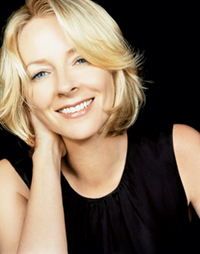 Linda Wells
Editor in Chief, Allure
Linda Wells is the founding editor in chief of Allure—the only magazine dedicated to beauty. Since its inception in 1991, the Condé Nast magazine has been widely recognized for its intelligent, groundbreaking, and much-imitated coverage of beauty. Combining a strong journalistic rigor, a highly developed aesthetic sense, and a unique ability to understand the informational needs of women, Wells has helped redefine the once highly traditional genre of women's magazines.
As a result, Allure is often cited among the most successful and innovative publications. The magazines circulation, initially 250,000 in 1991, has soared to 1,100,000. In addition, the magazine has received numerous awards, including the National Magazine Award, the Editorial Excellence Award (from Folio), the Circulation Excellence Award (from Circulation Management) and a spot on Adweek's Hot List five times.
Allure has also been recognized by the industry it covers for the strength and quality of its reporting. It has won 32 awards from the American Academy of Dermatology, ten journalism awards from the Fragrance Foundation, and the Excellence in Media Award from the Skin Cancer Foundation.
As the Beauty Expert, Wells is a regular in national media, including Today, The New York Times, The View, Entertainment Tonight, NPR, CNN, the Associated Press, and others. For three seasons she has been a guest judge on the Bravo television series Shear Genius.
Allure focuses on issues that probe beneath the surface of beauty, fashion, and women's health. At a time when thousands of women were undergoing what they believed to be a safe surgical procedure, Allure was the first magazine to write about the health risks associated with silicone breast implants. Long before the national outcry concerning heroin chic, Allure was the first magazine to report on the widespread use of this drug among fashion models. And as a particular hair-straightening treatment was gaining popularity, Allure tested the formulas and found dangerous levels of formaldehyde in many salons preparations. The magazine also warned against widely popular fat-melting injections that were not FDA-approved and had caused dangerous side effects.
At Wells's invitation, many of the finest writers and authors have contributed to Allure. Among them are Arthur Miller, John Updike, Jhumpa Lahiri, Michael Chabon, Kathryn Harrison, Frank McCourt, Isabel Allende, and Francine du Plessix Grey. Elizabeth Gilbert's essay in Allure was the precursor to her international best-selling book, Eat, Pray, Love (Viking).
Wells's Letter From the Editor has been widely praised for tackling a variety of topics with refreshing honesty. Women's Wear Daily gave her an A rating in its Editors Report Card column, acknowledging her backbone. A recent letter was hailed for taking the beauty industry to task on excessive and wasteful product packaging, prompting one well-known cosmetics company to create a highly publicized recycling program.
In 2006, Wells wrote her first book, Confessions of a Beauty Editor (Bulfinch), which reveals all the best beauty tricks, tips, and secrets that she has learned on the job. The narrative style is friendly and conversational, reflecting Wells's easygoing approach to everyday beauty.
Wells began her journalism career at Vogue, where she wrote and edited stories about beauty, health, nutrition, and fitness. In 1985, she joined The New York Times as a reporter, ultimately becoming the beauty editor and the food editor of The New York Times Magazine.
Wells served on the Trinity College Board of Fellows and the Board of Visitors of the Mary Institute Country Day School of St. Louis. She has chaired several benefits for the New York City Ballet, the National Breast Cancer Coalition, and the New York University Interdisciplinary Melanoma Cooperative Group.
Wells is a graduate of Trinity College, where she received her B.A. in English. She and her husband, Charles Thompson, live in Manhattan with their two sons.