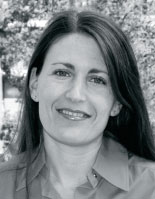 Vice President of Marketing, Beauté Prestige International USA, Shiseido Cosmetics America
Class of 2009
Ms. Marchisotto joined Beauté Prestige International (BPI) in 2000 as a marketing manager and has since grown within the corporation, currently holding the position of vice president of marketing. In this role, Ms. Marchisotto is the head of the U.S. marketing department responsible for maximizing both brand and department growth and development. The fragrance brands under her management include Issey Miyake, Jean Paul Gaultier, Narciso Rodriguez, John Varvatos, and Hermès.
Ms. Marchisotto is also a member of the BPI executive committee, providing short- and long-term strategic input for the growth and development of the company. Prior to coming to BPI, Ms. Marchisotto worked in the marketing department of Puig USA and the sales department of Parfums Givenchy.
She received her Master of Professional Studies in Cosmetics and Fragrance Marketing and Management degree, summa cum laude, in 2009, and her Bachelor of Arts, magna cum laude, from Pace University. Ms. Marchisotto has been repeatedly recognized for outstanding academic achievement. She was the recipient of a Scholarship Recognition Award from FIT, a Dean's Scholarship from Pace University, and a Scholarship Award from the Advertising Club of New York, among others. Ms. Marchisotto is proficient in French.
What is your vision of the future of fragrance?
"The fate of fragrance lies in the hands of its creators and guardians. A prosperous future is dependent upon the courage, savoir-faire and integrity of those authoring the next chapters. The authors can choose to prolong the ills of commoditization, and succumb to the frenetic pace of artificial newness. Or they can choose to celebrate the enchantment, authenticity, and beauty of craftsmanship. The former would serve to repeat the present, while the latter would serve to rebirth the lost art of fragrance."