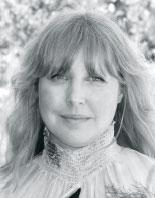 Director of Fine Fragrance, Technical Development, Firmenich
Class of 2007
Rebecca Heck joined Firmenich in 2000 as a senior chemist in its fine fragrance applications lab and is currently the director of fine fragrance technical development for North America. She is responsible not only for the sampling and creation labs in New York, but she oversees a team of chemists in both New York and Princeton that verifies technical stability of fine fragrance launches in North America. Upon her hire at Firmenich, Ms. Heck was sent for training to Paris, where she improved the French language skills she learned during her tenure with L'Oréal, where she was a hair care chemist in the product development lab.
Prior to joining L'Oréal, Ms. Heck worked at Colgate-Palmolive, first in its college internship program and then as a full-time chemist in its hair care/ basic research area. Ms. Heck is a graduate of the Master of Professional Studies program in Cosmetics and Fragrance Marketing and Management, for which she was the co-recipient of the Outstanding Scholar Award and the Department Medal for the Class of 2007.
She also holds a Bachelor of Science degree in chemistry from the College of New Jersey and a certificate in filmmaking from NYU. She is currently the co-chair of the FIT MPS Alumni Association Board.
What is your vision of the future of fragrance?
"Science is the future. As we become ever more focused on sustainable options, we must turn to technology to help us to deliver fragrances from renewable resources that don't harm the planet or the people on it. Only forward thinking minds can bring fragrance, and the world itself, into a better future."