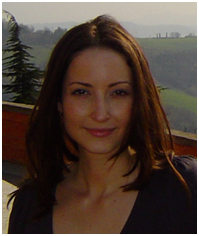 johanna_tellado@fitnyc.edu
Department:
  Fashion Design 
Initiative:
  Course - Eco-Fashion
"The Fashion Industry can take part in sustainable manufacturing without sacrificing style, luxury or profit." - JT 
How would you categorize your initiative? 
This initiative is a proposal for a new course entitled Eco-Fashion.
Please describe your activity and its relevance to sustainability in the curriculum.
Eco-Fashion would be a course for the apparel area. Focusing on the current sustainable fashion market, this course would furnish students with a well rounded knowledge for creating an eco-friendly clothing line. Topics would include market research, responsible production techniques, proper descriptions/terms for advertisement/care labels, resources for sustainable guidelines, and how to utilize sustainable textiles to create beautiful garments. Students would have the opportunity to create garments from recycled or sustainable fabrics.
Have you incorporated this activity in your teaching? 
When I discuss new technology with students, I always briefly speak about sustainable fabrics and the benefits of using them, and students always show interest in the subject of eco-friendly fashion.
Do you anticipate any next steps in your sustainability initiative? 
I would like to present my course outline and further discuss my initiative. If this course is chosen to move forward, I would interview my industry contacts and delve into the most current and specific information to enhance this course. It is important to work with the current eco-fashion industry as this is an innovative area and new technology is important.
Does your initiative have applicability to other curricular or program areas? 
If approved, this course would have components applicable to the textile area. However this is really a course for fashion design students to enable them to see the big picture of creating an eco-fashion line.