Screen Dreams
Award-winning short films by Iva Radijovec, Computer Animation and Interactive Design '05, appeared on PBS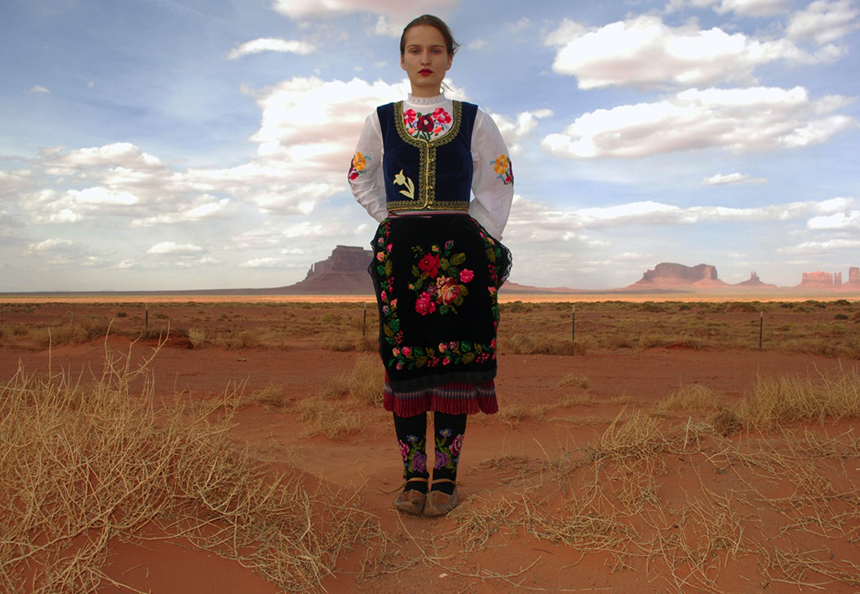 Describing how she made her elliptical short film Purple, Iva Radijovec says, "I'm inspired by travel. I was in Las Vegas for work, and I'd heard that Monument Valley was a magical place. I thought it would look cool if I was wearing traditional native Serbian dress in that setting. So I went to this Serbian church and met this woman who teaches folkloric dance, and she lent me a dress. Then, weirdly enough, I met a composer. He sent me some of his music, which inspired the way the film was shot, and the poem I wrote that you hear in the film. It all just kind of fell into place." The lyrical, haunting results—shot on Super 8 film—impressed PBS film curators, who selected three films for an online competition. Radijovec's won, and the station aired it.
Currently working in marketing for a digital media training center, Radijovec  would love to make full-length features, and she has even considered getting a master's degree in integrated media arts. Another film she made, Eleven Years of Absence, also a PBS award-winner, was inspired by a real-life drama: Radijovec returned to Yugoslavia after 11 years to discover she had a brother. She also paints, creates illustrations, and takes photographs. Inspired in part by performance artist (and fellow Serbian) Marina Abramovic, who often explores the theme of displacement, Radijovec says, "I'm kind of displaced also. The desert is kind of homey. It felt like home."
Both films can be viewed on Radijovec's website at: ivarad.com.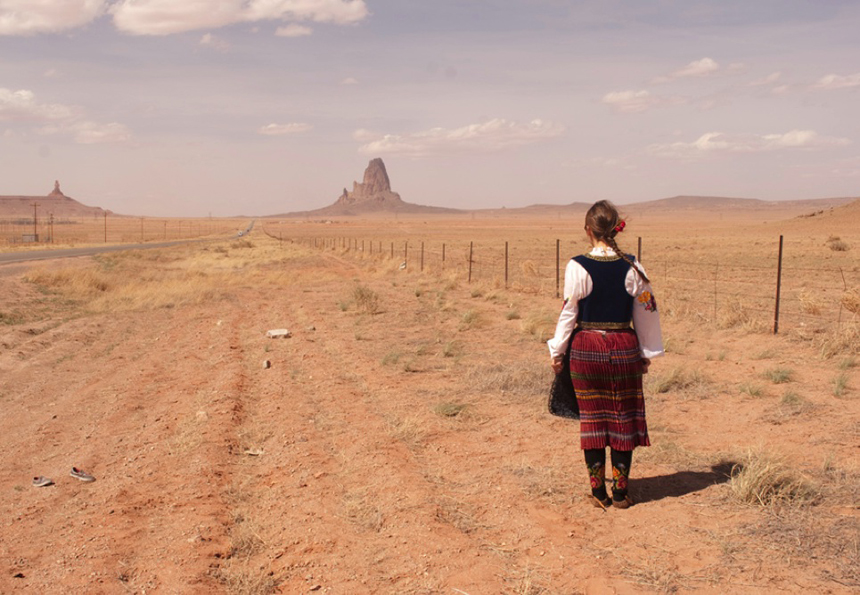 Radijovec wrote the poem that is recited in Purple while filming in Monument Valley, NV.