Sweet Dreams
LaDonne (DeWitte) Wenzel, Marketing: Fashion and Related Industries '84
By Robin Catalano
"If you talk to anyone who's been in retail for any length of time, they all say they're going to quit and never go back," quips LaDonne Wenzel. After graduating from FIT, she worked for nine years in department store and specialty chain management, then ditched it for the 9-to-5 corporate world.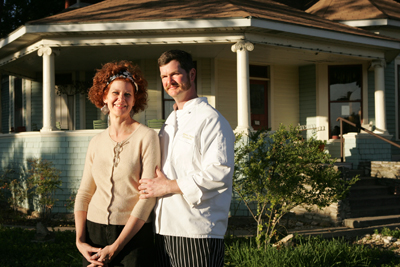 LaDonne & husband in front of store: Courtney Perry
In 1997, she married chocolatier Kevin Wenzel, owner of Wiseman House Chocolates, in Hico, TX, a tiny town of 1,300. LaDonne returned to retail, helping with everything from production to bookkeeping. Two years later, the couple opened Bliss Living, a women's clothing and gift store. "It's been my little pet," says LaDonne, who most enjoys the buying and visual merchandising.
While Bliss has garnered a loyal following, the chocolates are the main focus of Wiseman House Companies, Inc., which employs a staff of 22. Through a painstaking three-day process, Kevin creates mouthwatering gourmet truffles made with hand-rolled, hand-dipped ganache. Flavors range from Wild Woman (all dark chocolate) to Raspberry Champagne and Southern Hospitality (milk chocolate with Jack Daniel's). Wiseman House also offers sipping chocolates, toffee, caramels, and bark.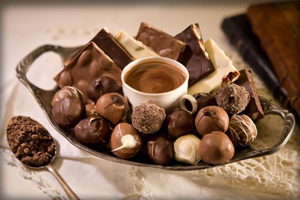 Chocolates: Steve McAlister
The company has relied on word of mouth, including kudos in popular magazines like Southern Living and Every Day with Rachael Ray. But LaDonne, now president and CEO, as well as mother of four, is no longer bogged down in the day-to-day details of the business, and plans to use her marketing savvy to grow Wiseman House through the internet and advertising. "People keep stumbling on us, and it's a happy accident, but we want them to look for us on purpose," she says.