/
/
/
Academic Computing Center
Academic Computing Center
The Academic Computing Center maintains and support technology in all teaching spaces. FIT has over 150 smart classrooms and 25 specialized labs. Our classrooms and labs are equipped with state-of-the-art Apple Macintosh and Microsoft Windows based computers.
Click on
Labs & Facilities
to see a list of software packages and room listing.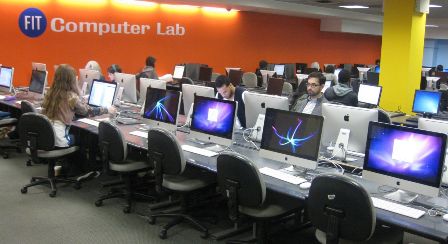 College-wide Computing Lab - CC15 & CC15A, Hours of Operation
Please refer to the academic calendar for school closing and holidays.

Spring & Fall Hours
Monday - Friday: Open 24hrs
Saturday: Open, *Closed only from 2am-8am for cleaning
Sunday: Open 24hrs

Summer & Winterim
Monday - Thursday: 8am - 11pm
Friday: College closed
Saturday: 8:30am - 8:30pm
Sunday: 9am - 8:30pm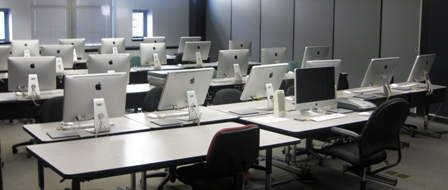 Lab Policies
Personal computers may not be connected to network wires within classrooms and labs
Eating and drinking is not permitted in computer labs and classrooms
The use of cellular phone, loud talk/music/video is not allowed
Vandalism or theft of computer equipment is prohibited
Only paper supplied by FIT may be used in college printers