View Finders
Four prominent photographers visit the college
This spring, four prominent photographers of varying backgrounds and aesthetics gave talks in the Katie Murphy Amphitheatre, and visited Photography classes for Q & As and critiques of student work. The events, which were part of a series sponsored by FIT's Diversity Council, were organized by Photography faculty members Jessica Wynne, Brian Emery, Sean Fader, and Allison Wermager, chairperson Deborah Klesenski, and Erika Massaquoi, assistant dean for the School of Art and Design. Here, a quote from each photographer's talk, along with an image he or she provided.
STEPHEN SHORE


"I only take one photo per setup. It forces me to decide what I want."

Shore, a pioneer in the use of color and the snapshot aesthetic in fine-art photography, has been active since the 1960s when, still a teenager, he sold three photos to New York's Museum of Modern Art. He is chairman of Bard College's photography program.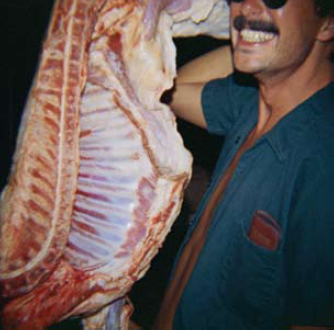 Meat (Mick-o-Matic), 1971

NIKKI S. LEE
"More and more people are going to feel that they have multiple identities…. Some people ignore what they have [inside of them]." 

Lee, Photography '96, is known for provocative examinations of identity. For her "Projects" series, she costumed herself to fit in with different cultural groups—Korean schoolgirls, yuppies, a rural community (shown here)—and had her photograph taken. Her work is in public collections such as the San Francisco Museum of Modern Art and The Metropolitan Museum of Art in New York.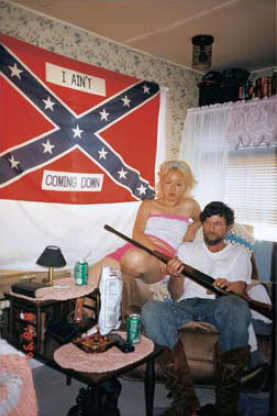 The Ohio Project (7), 1999

KATY GRANNAN
"I sometimes wish my photos were half as interesting as my experiences making them.... They sometimes felt like short-lived affairs, since [my subjects'] parents or friends would've disapproved of them participating."

Grannan's portraits explore loneliness, self-delusion, and transgression. Her work was recently shown as part of Into the Sunset, a group exhibition at MoMA.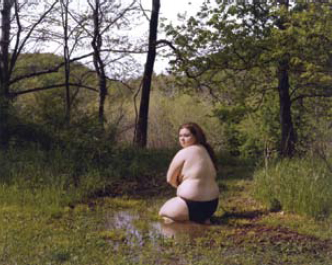 Jada, Sugar Camp Road, Saxton, PA, 2003
 
LORNA SIMPSON
"I wanted to create images where the viewers didn't get everything they wanted, and they had to discern through the text what it is I'm talking about."

Simpson's art, tackling issues of gender, race, and history, includes photography, film, and mixed-media works. In 2006–07, her midcareer retrospective was shown in The Museum of Contemporary Art, in Los Angeles and The Whitney Museum in New York.



She, 1992
Katy Grannan image courtesy of Greenberg Van Doren Gallery, New York; Fraenkel Gallery, San Francisco; Salon 94, New York. Nikki S. Lee image courtesy of Sikkema Jenkins & Co. Lorna Simpson image ©Lorna Simpson.