Jennifer Caban and John Leavitt, Illustration Alums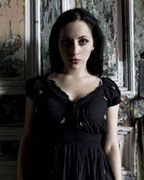 Molly Crabapple (nee Jennifer Caban) and John Leavitt met on their first day of classes as Illustration majors at FIT, and quickly bonded over mutual admiration and a shared appreciation for dark humor. Separately, they are illustrators with impressive client rosters: Crabapple has drawn for the Wall Street Journal and New York Times; Leavitt's cartoons and illustrations have appeared in the New Yorker and the Journal of Cancer Research. Together, the two are responsible for Dr. Sketchy's Anti-Art School, a bimonthly figure drawing session/party/burlesque show, held at The Slipper Room on the Lower East Side. For $10, participants get three hours' worth of drinking games and drawing exercises, with New York City's top burlesque performers as their models and muses.
A former artists' model, Crabapple saw a need for an alternative to the traditional figure drawing class— "a bunch of silent students sitting in a sterile room with harsh lighting." Consider that need fulfilled. In its four years of existence, Dr. Sketchy's has spawned more than 70 branches in cities like London, Norfolk, VA, and Tokyo, and a companion guide, Dr. Sketchy's Official Rainy Day Colouring Book, was published in December 2006.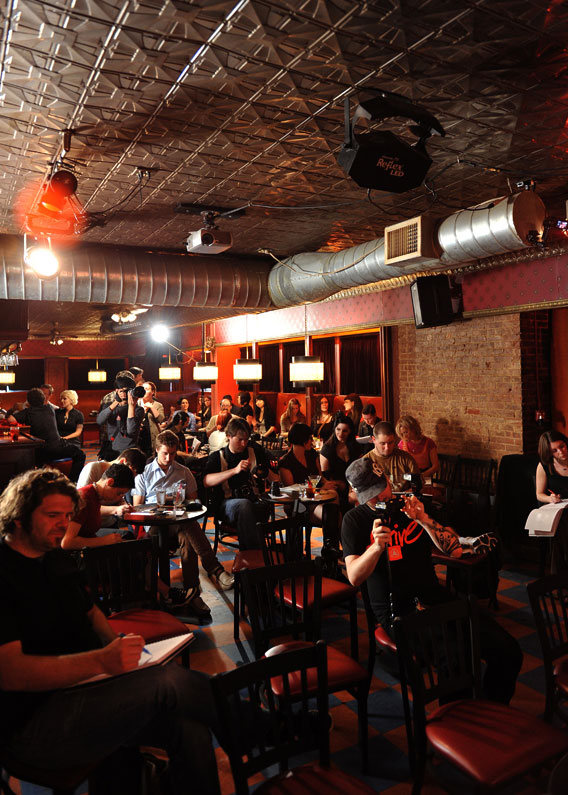 Photos by Seth Kushner and Dr. Sketchy's Photo Blog.