Health Services
If you have an on-campus emergency,
call the Security Department at extension 7-7777.
If you have an off-campus emergency, call 911.
WHAT'S NEW
Register at the new FIT Health Portal
The new FIT Health Portal allows you to cut back on wait time by filling out required forms online; communicate with your treating FIT health practitioner regarding your recent visits to FIT Health Services; view and print record of your immunizations adminstered on-site; print receipts, medication instructions and health resources; view, cancel and schedule appointments.
Kindness Matters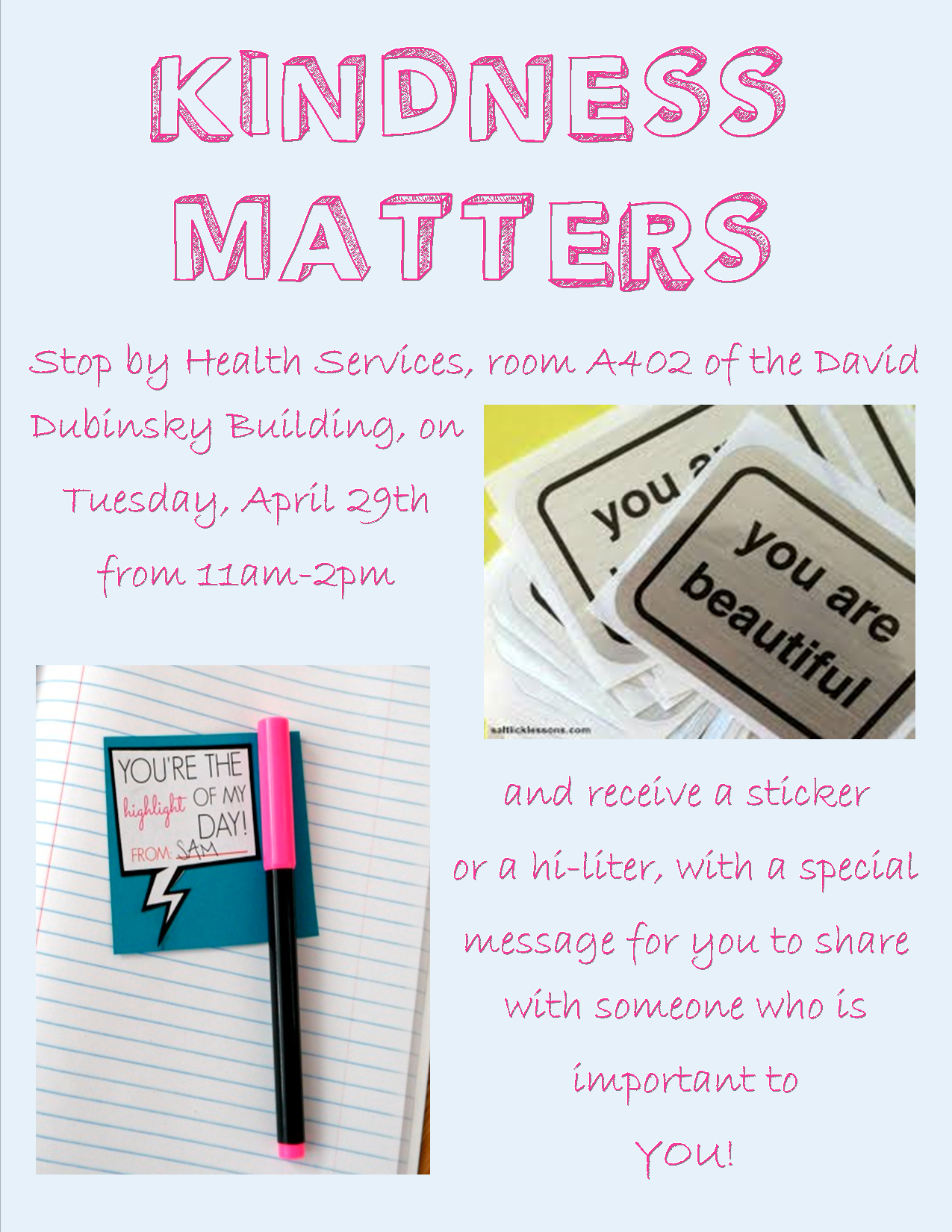 Stop by Health Services on Tuesday, April 29th from 11am to 2pm and receive a sticker or a highlighter, with a special message for you to share with someone who is important to you!
FREE Rapid HIV Testing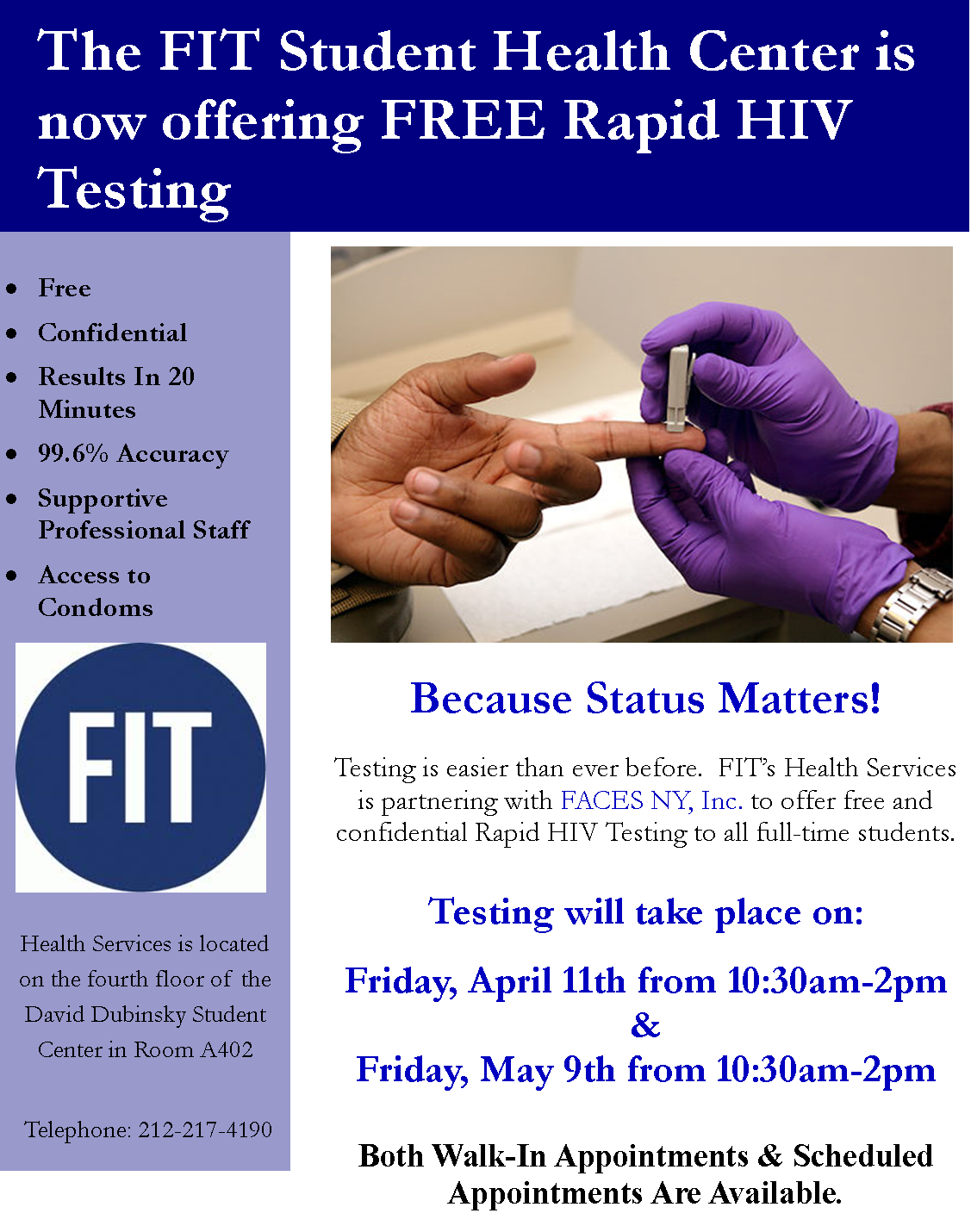 FIT Health Services is partnering with FACES NY, Inc to offer free and confidential rapid HIV testing to all full-time students. Test has 99.6% accuracy and you get results in 20 minutes! Testing will take place on April 11 and May 9 from 10:30am to 2pm. Walk-in and scheduled appointments are available. For any questions, please call us at (212) 217-4190.
The Health Services is a primary care facility staffed by nurse practitioners and physicians. The Health Services Office is funded by the Health Services fee assessed to all full-time students who are eligible to utilize the Health Services Office.

The Health Services provides general medical and gynecological care, and carries a limited supply of medications free of charge to full-time students. Comprehensive lab tests needed for diagnostic purposes are performed on site by Quest and Labcorp. Any time you are ill, or have questions concerning your health, we are here to help you. We encourage you not only to use the services, but to offer suggestions and comments.

A referral list of consultants is available in cases where a specialist's evaluation and treatment are indicated; however, these and some other services, such as X-rays and lab tests not provided at FIT, are at the student's own expense. Students may consult their health insurance for coverage on these services.

If you have any questions, comments, and/or suggestions regarding the Health Services website, please stop by the Health Services at Room A402 or call 212.217.4190.
FITHS_CSS-main