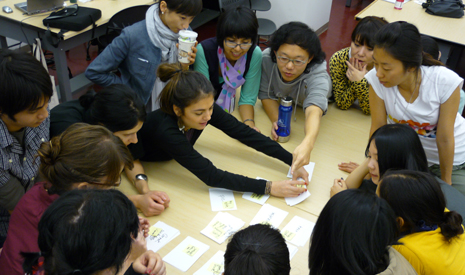 Create a multimedia and multi-sensory experience

The Master of Arts in Exhibition Design is a full-time, 39-credit program completed in 16 months. Most coursework is studio-based and is combined with projects that are conducted directly with patron museums, design firms, and trade venues.
You will learn to plan and build three-dimensional models, apply typographic solutions to brand identity issues, and incorporate graphic, lighting, interactive, and audiovisual elements into small- and large-scale designs.
Through an elective internship, you can apply your skills to an actual exhibition project. Internships at design firms, museums, exhibit marketing firms, and exhibition design and production companies offer networking and career opportunities.
The Master of Arts program culminates in an independent thesis project and capstone event. Students demonstrate their design, research, writing, and critical-thinking skills in a final exhibition design and academic paper, presented to program faculty and an international panel of experts.