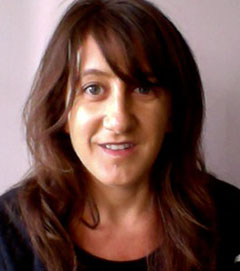 Darra has been teaching in some capacity for the past seventeen years. Her focus is on bringing students meaningful and authentic classroom experiences that transfer to the real world and promote lifelong learning.
She has been at the Fashion Institute of Technology since 2007, serving as an adjunct assistant professor in the English and Speech and Educational Skills departments.
She moved to New York City from California in 2006 and has since worked in small businesses in the fields of fashion, technology and hospitality. She spent two years studying at the University of California at Berkeley and is graduate of the University of California at Los Angeles. She holds a MAT and Secondary Single Subject Credential from the University of California at Irvine.