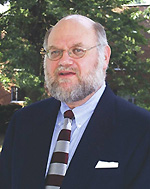 Steven Frumkin is the Dean of the Jay and Patty Baker School of Business and Technology, at the Fashion Institute of Technology. Responsibilities include the leadership of ten associate and baccalaureate degree programs within the Baker School of Business and Technology; fostering the development of a wide range of curricular offerings; maintaining and enhancing academic standards; representing the school on academic, professional and industry committees; initiating and coordinating activities to secure resources and fundraising; overseeing the school's budgetary process; and coordinating and supervising the administrative actions of department chairs.
Formerly an Associate Professor at Philadelphia University, in the School of Design-Engineering-Commerce, School of Business Administration from the fall of 2000 -- 2011, and active in the textile, apparel and retail industry supply chain, Frumkin graduated with a B. S. degree from the Philadelphia College of Textiles and Science, in 1970; holds an MBA from the Bernard M. Baruch College (CUNY), 1977.
Professor Frumkin spent over 30 years in the textile, apparel and retail industry and has been responsible for fabric design, new product development, fiber innovations; sales management, marketing and merchandising; domestic and international financing, sourcing and U. S. Customs regulations; retail product sourcing, placement and design; and related industry strategic development. He has written and lectured on the subject extensively.
Professor Frumkin sits on the advisory boards of a number of textile, apparel and related industry companies; has delivered lectures and has consulted worldwide: India, China, Trinidad-Tobago, and Japan. He is the recipient of a Fulbright Scholar Award in 2004 and has worked on projects for the USA State Department, United States Agency for International Development (WINROCK), in Uzbekistan and Kazakhstan working with their emerging manufacturing companies and the global marketplace. In 2007 he was awarded a U. S. Presidential Volunteer Service Award for his work in Central Asia.
In 2003 Frumkin was appointed the Associate Director of the Laboratory for Engineered Human Protection, a federally funded research initiative which will develop state of the art protective clothing systems for the military and civilian first responders, at Philadelphia University.