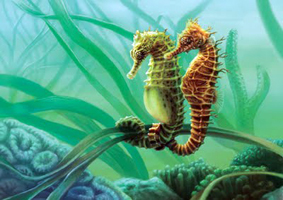 "
...I was surrounded by many talented individuals who pushed me to be at my best. Instructors such as Steve Brodner and Peter Cusack made a world of difference. Being in school at the graduate level is very different from being an undergrad. Many of us already have professional careers, so it is not only an opportunity to learn from others but also a chance to network. Many of the instructors I have admired coming into the field are now trusted friends who I continually consult with, professionally and personally. I feel the program has provided me with the flexibility required to succeed in a field that is constantly in flux.
"
- Chad Wallace
chadwallace.com
chadwallaceart.blogspot.com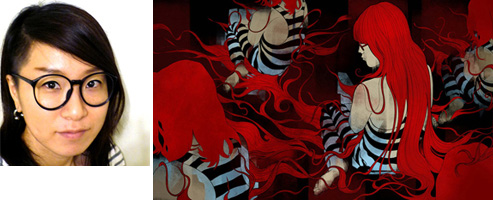 "Being an MFA Illustration student at FIT is the one of best decisions in my life. I know it was a short time, but I learned a lot of things. Learning with good professors and talented classmate made me able to grow rapidly and work to being a great illustrator. I definitely can say "It is worth it."
-Eugene Song
eugene-obsession.blogspot.com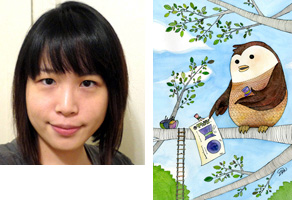 "It was not a difficult decision that I made to enter the MFA in Illustration program. I am glad to have been a member of this program because I met and worked with a big community of passionate professors and classmates. In the program, my illustration advanced with more and better detail, and I built up my knowledge about everything. I am very proud to be a part of the team."
-Irene Lee
delusionalhillock.blogspot.com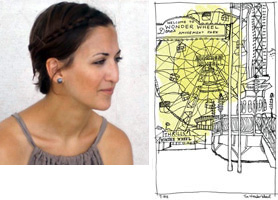 "After graduating with a Bachelors degree in Studio Art, I was at a loss as to how to begin my career as an artist. The MFA Illustration program at FIT gave me the opportunity to study with a variety of artists who were also searching for direction. My professors were working, award-winning illustrators who were able to give me an inside look at the vast career options available, as well as the ways to sharpen my skills in order to be better prepared for those options. The small class sizes allowed me to work in comfort alongside my peers, knowing that my professors would address all of my questions and concerns. By the end of my three-year journey in the MFA Illustration program at FIT, I had found my style as an artist, and my voice as an illustrator; I will be forever grateful."
-Margarita Passione
margaritapassione.com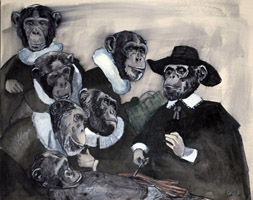 "The MFA in Illustration program at FIT was the most intensive undertaking of my artistic life. It was also, by far, the most rewarding. During the course of the program, I learned that picture making is as much about the content of your images as it is about the technical ability to create them, and that creating a career based on your own thoughts and ideas is so rewarding.
Thanks to the MFA program, I began a journey of discovery through my work on non-human primates. I have since published and won an award for my book The Chimpanzee Manifesto and have continued to receive assignments where I get to create my unique brand of chimp-based social commentary, including a weekly commission for the Scientific American magazine website, and an interview and an article written about me discussing specifically the work that I have created as a direct result of the MFA program. When I was an undergrad, the emphasis was on learning how to paint. In the MFA program I learned how to think about my paintings."

-Nathaniel Gold
nathanielgold.com
blogs.scientificamerican.com/primate-diaries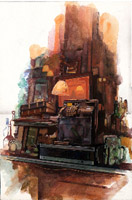 "I have been a professional illustrator since 1983 and have worked in many different fields of illustration, in many different countries, and enjoyed a good deal of success. However, in 2005, when I first came to this program, I was struggling to find my way in a market place that seemed to have outgrown me. I came to FIT looking to reinvent and reeducate in order to maintain myself in a career that I have loved. Being accepted into this program has been nothing short of life changing. From day one, I was given a new sense of purpose and have had the opportunity to learn from some of the best artists in the business, many of whom I still maintain a close friendship with. This course not only revitalized my career but also my life. There is no doubt in my mind that if I hadnít made this commitment to myself I would no longer be working as an illustrator."

-Stephen Gardner
gardnerillustration.com
sketchoftheday.blogspot.com