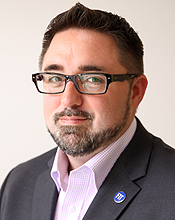 Welcome to the Fashion Institute of Technology (FIT), located in New York City. Please take time to visit all of our pages, through the links on the left, to get a full understanding of the importance FIT places on campus life and student success both in and out of the classroom.
At FIT students are encouraged to challenge themselves in and out of the classroom through vibrant programs, meeting diverse students and faculty, and experiencing New York City, but most of all through personal and professional growth. Students are encouraged to take advantage of all that FIT has to offer, whether it is a leadership opportunity, joining an organization or the FIT Student Association (FITSA), de-stressing through a massage or talking with a counselor, relaxing in a residence hall room or student lounge, or taking in an event or athletic competition. Our campus has what you need to complete your path to success.
All FIT students are encouraged to get to know their faculty and staff on campus. They are here to help enrich the experience and support students in their academic and personal development. Be sure to check out the Student Rights & Responsibilities Manual (also found in the Student Handbook), which contains the Campus Code of Conduct, and the FIT CARE Team (containing an online reporting form), which is our support committee for students in crisis. Students and faculty are encouraged to visit both sites that serve the FIT community.
My office is located in the Business and Liberal Arts Center, room B221, in the Enrollment Management & Student Success suite. Please feel free to visit the office for any reason and whatever your interest or concern, please do not hesitate to contact me. FIT is an exciting and vibrant academic institution "where creativity gets down to business!"
Erik J. Kneubuehl
Erik_kneubuehl@fitnyc.edu  
Dean of Students/Assistant Vice President
Enrollment Management & Student Success