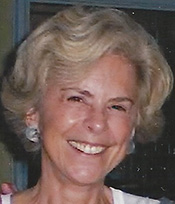 Katherine Jánszky Michaelsen is Professor in the History of Art Department, and Chair of the Master of Arts program in Art Market: Principles and Practices at the Fashion Institute of Technology, SUNY. Before FIT she taught at Columbia University, Brooklyn College, Marymount Manhattan College, and Stern College, Yeshiva University. In Fall 2006, she co-taught a seminar in Biblical Jurisprudence at Columbia Law School. In spring 2007 and 2008, she was a guest lecturer at Istanbul Technical University.
Michaelsen earned her PhD from the Department of Art History and Archaeology, Columbia University, specializing in modern art. Her dissertation Archipenko, The Early Work, 1908-1920 was published by Garland Publishing, New York. She is author of many articles and catalogue essays, and was guest curator at the National Gallery of Art, Washington, DC of Archipenko, A Centennial Tribute, and of Andor Weininger, From Bauhaus to Conceptual Art shown at the Kunsteverein, Düsseldorf, and the Neuberger Museum in Purchase, New York.
Michaelsen was awarded a four-year Graduate Faculties Fellowship at Columbia University, and has been the recipient of research grants from the National Endowment for the Humanities and the Graham Foundation for Advanced Studies in the Fine Arts.
Michaelsen was formerly an art gallery administrator, and represented artists and worked as an art consultant for private and corporate clients. She is a member of the National Advisory Council of the Tang Teaching Museum and Art Gallery at Skidmore College; of the Board of Directors of Ensemble Sospeso; and of the College Art Association and ArtTable.
In addition to Hungarian and Portuguese, Michaelsen is fluent in French and German.