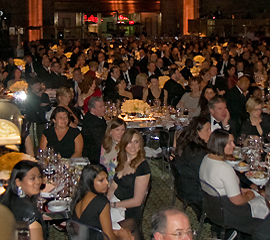 Development & Alumni Relations
Development and Alumni Relations oversees FIT's private support efforts through the FIT Foundation, an advisory and fundraising body for the college. The division administers a wide range of activities and donor opportunities, including corporate support, matching gifts, bequests, fundraising special events, and annual fund appeal in support of college priorities, among them academic programs and scholarships.
Alumni Relations is responsible for building affinity for FIT among its 100,000-strong alumni base through special events, speaking opportunities, shadowing programs, an e-newsletter, and social media. It offers opportunities for alumni to connect with the college, interact with each other, and build their professional networks in New York City, across the country, and around the world.