/
/
/
/
ANGEL Weekly Tips
ANGEL Weekly Tips
Importance of Announcements in Your Online Courses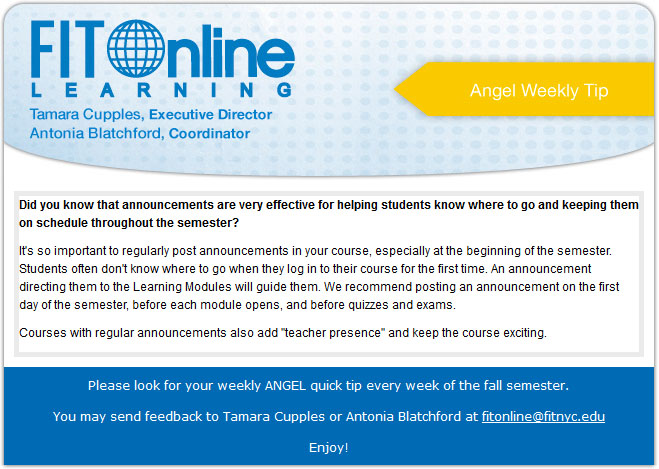 Preparing for Next Semester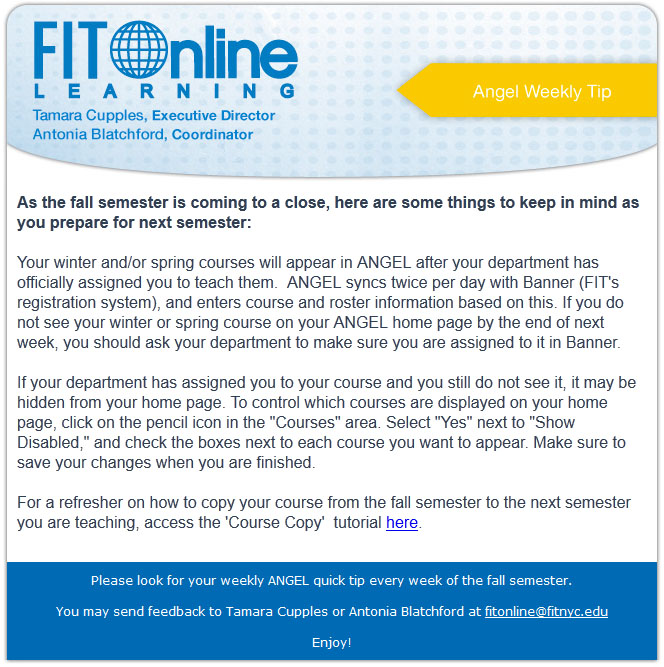 Live Office Hours Using ANGEL Instant messenger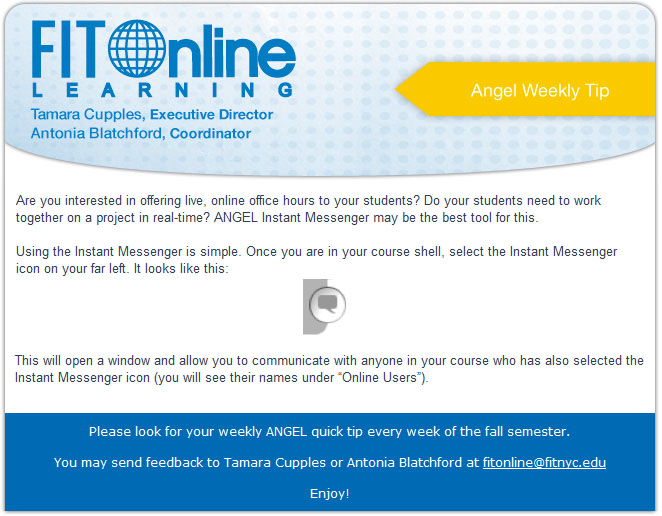 Links Fix for Firefox and Chrome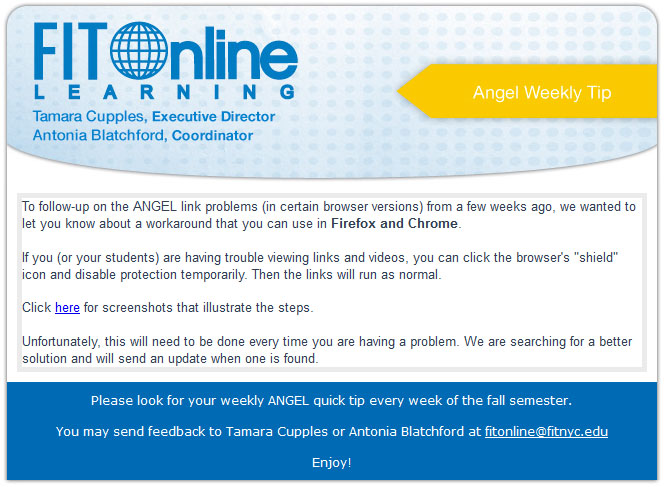 ANGEL Course Mail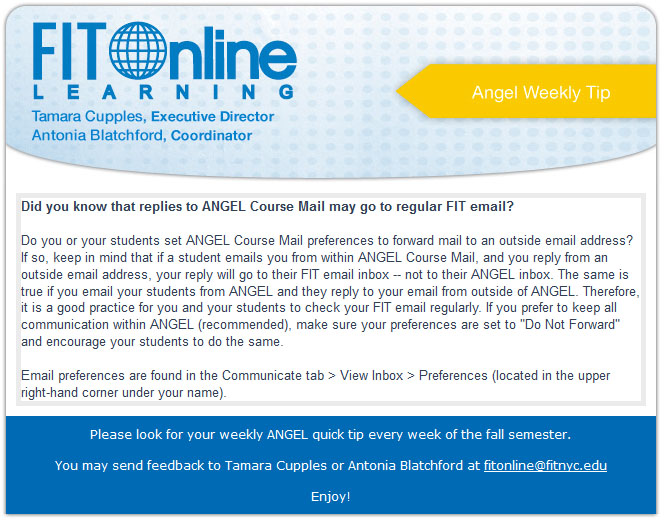 Welcome Back!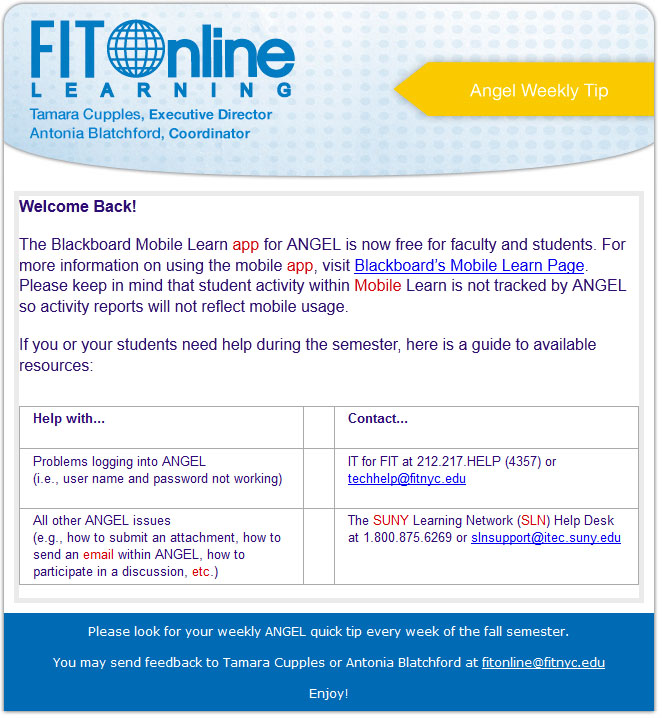 Student activity not tracked in the Mobile Learn app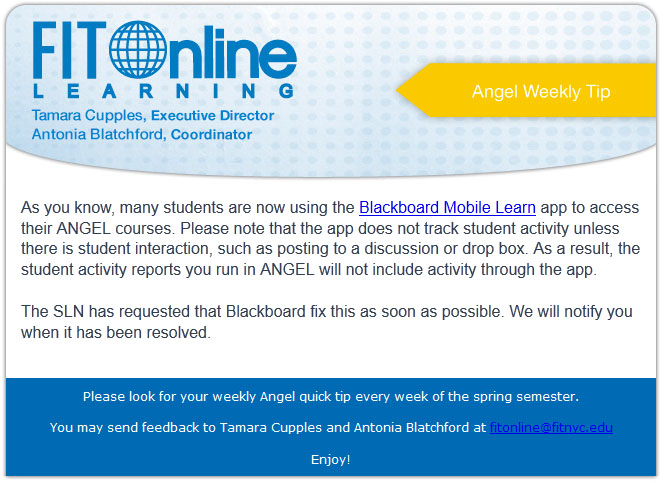 Something to watch out for in ANGEL discussions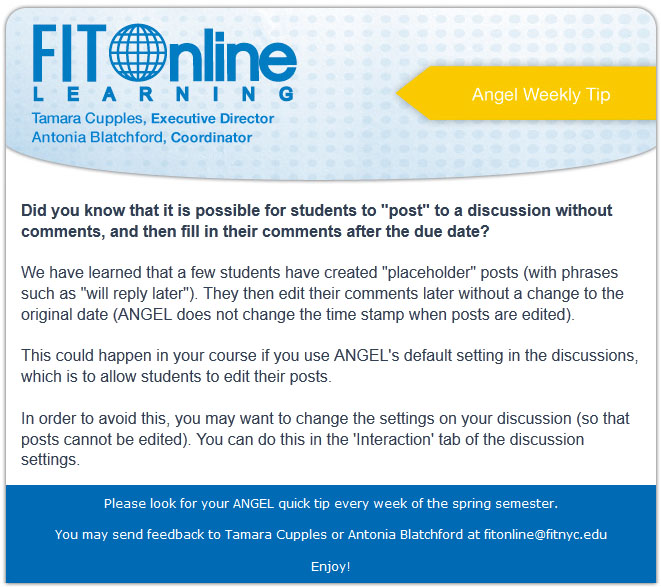 Be the first to try the "Search Lynda" tool in ANGEL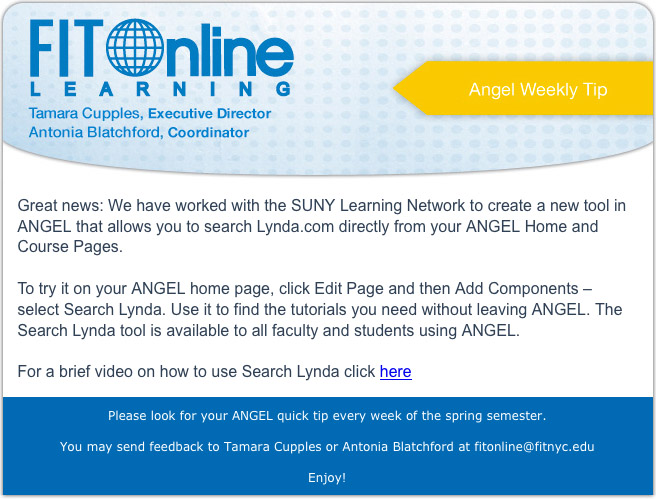 Printing in ANGEL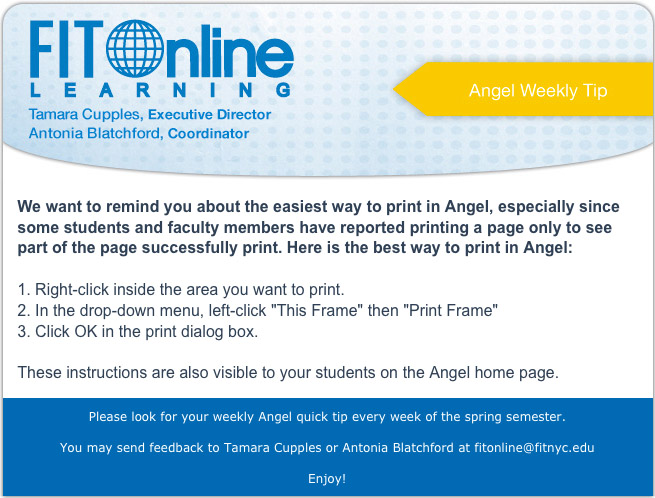 Grades of Zero Must Be Entered in the Gradebook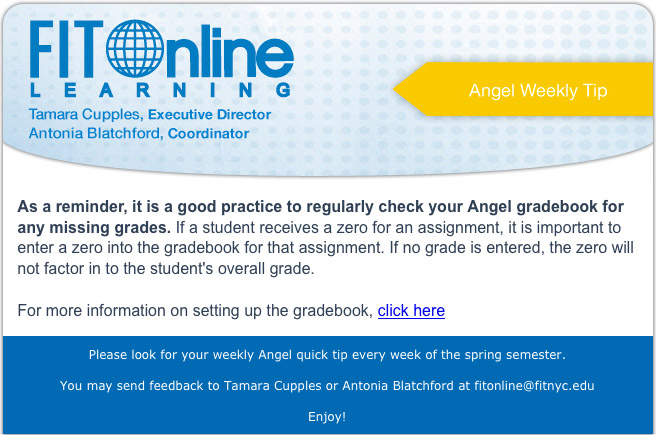 Make sure you don't miss out on student discussion posts!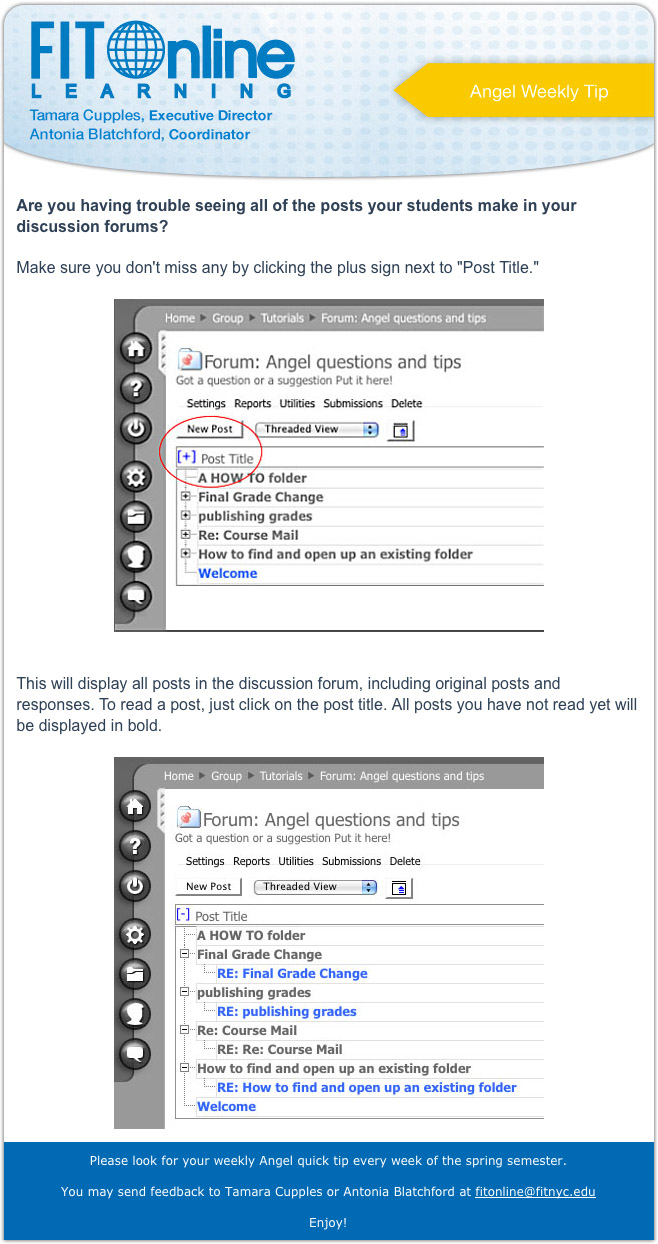 Copy your course from one semester to another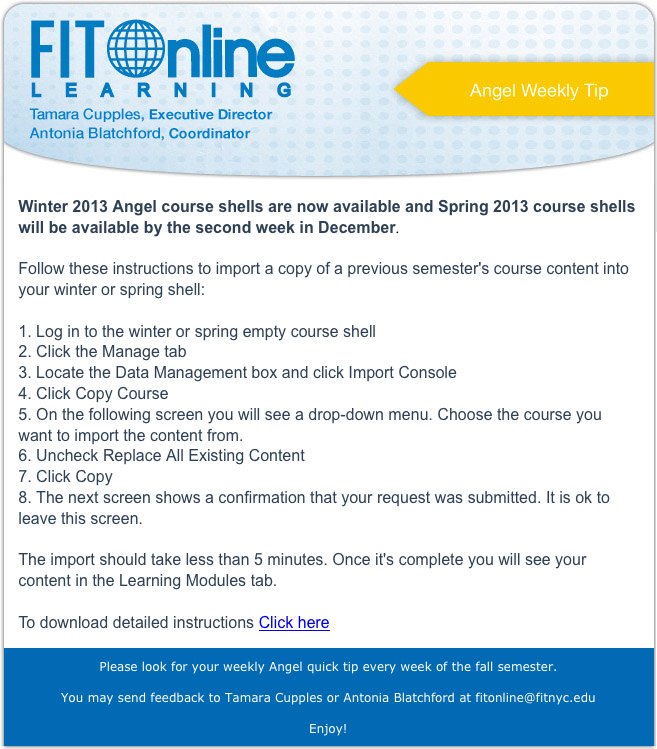 Mobile Learn App is now Available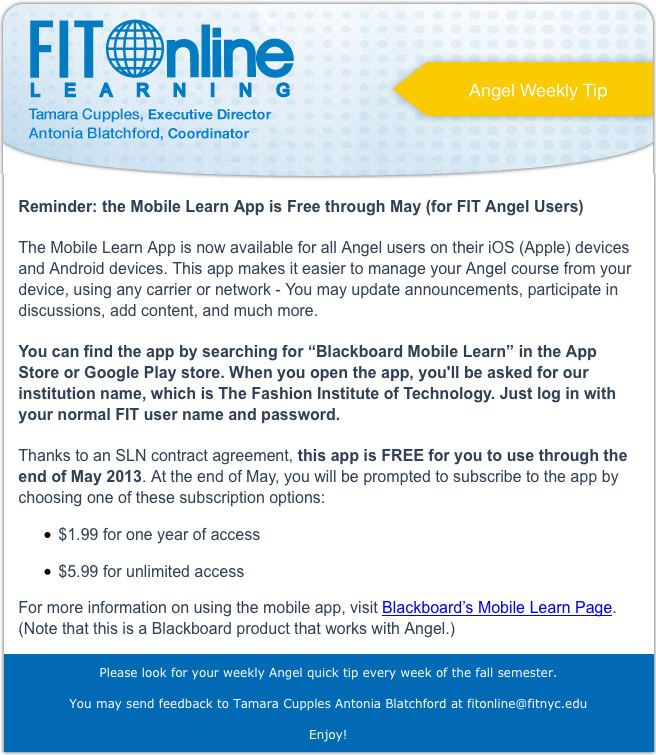 New York Times Digital Subscription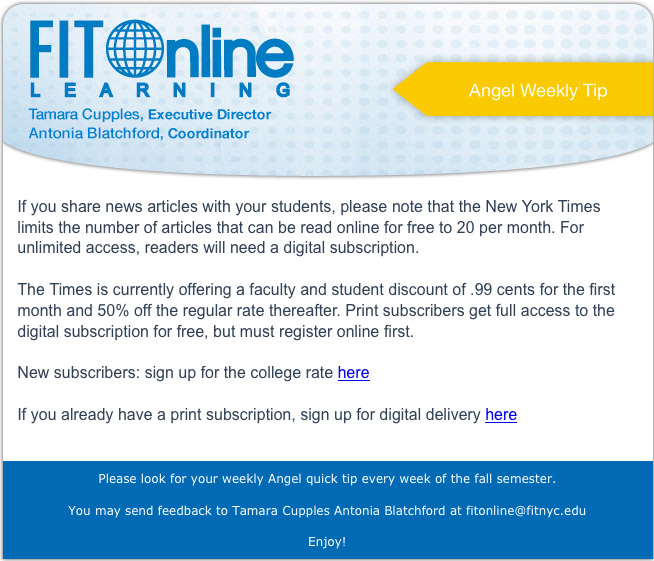 Google Media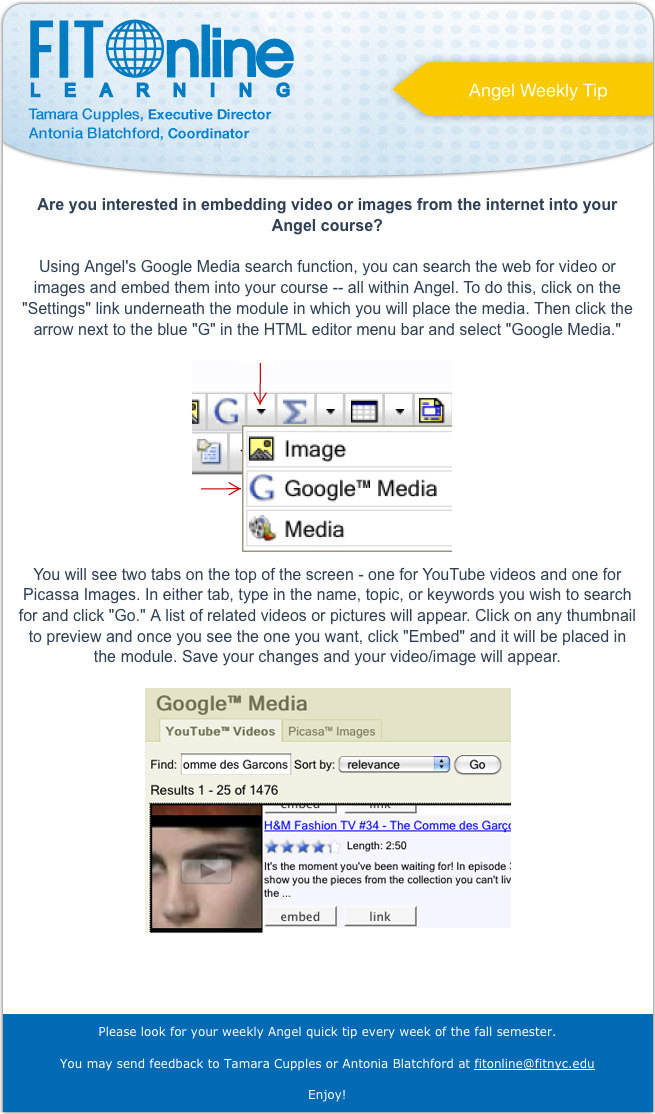 Embedding RSS Feeds Inside an ANGEL Course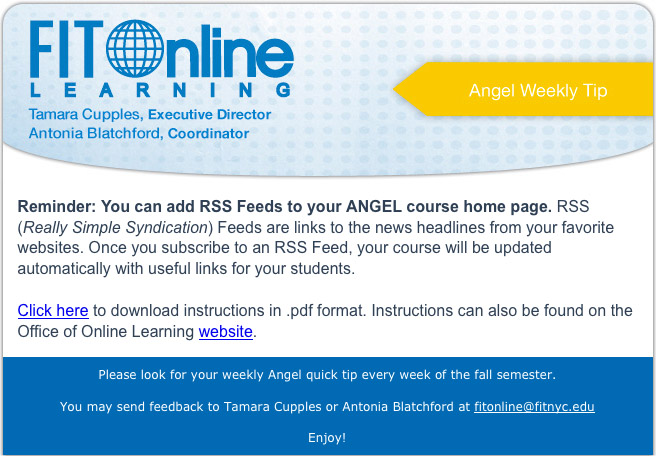 Backing Up Your Course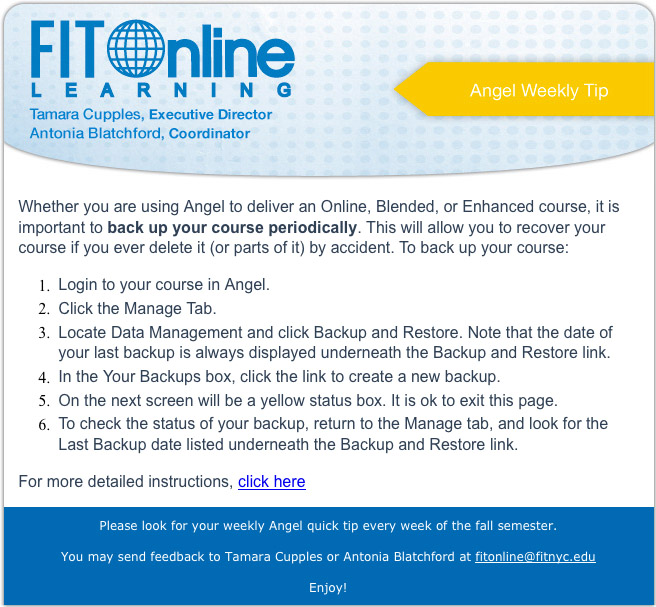 Lynda.com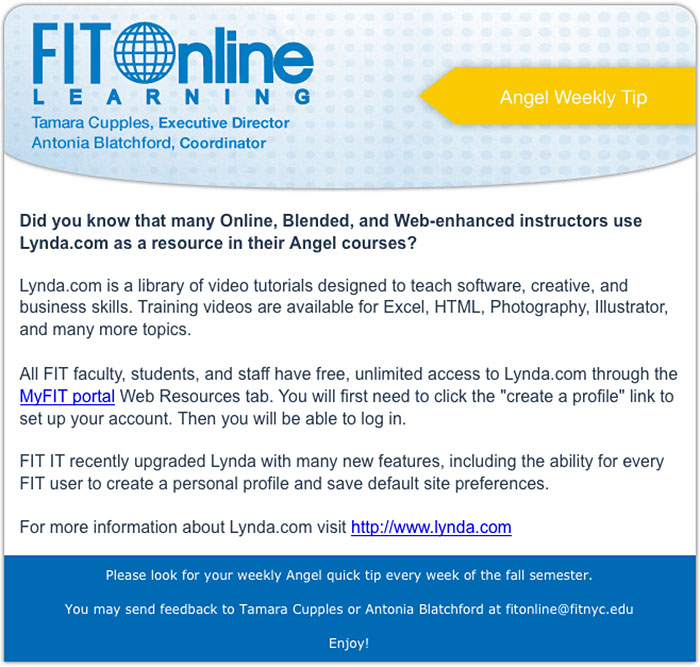 FIT Library Resources Nugget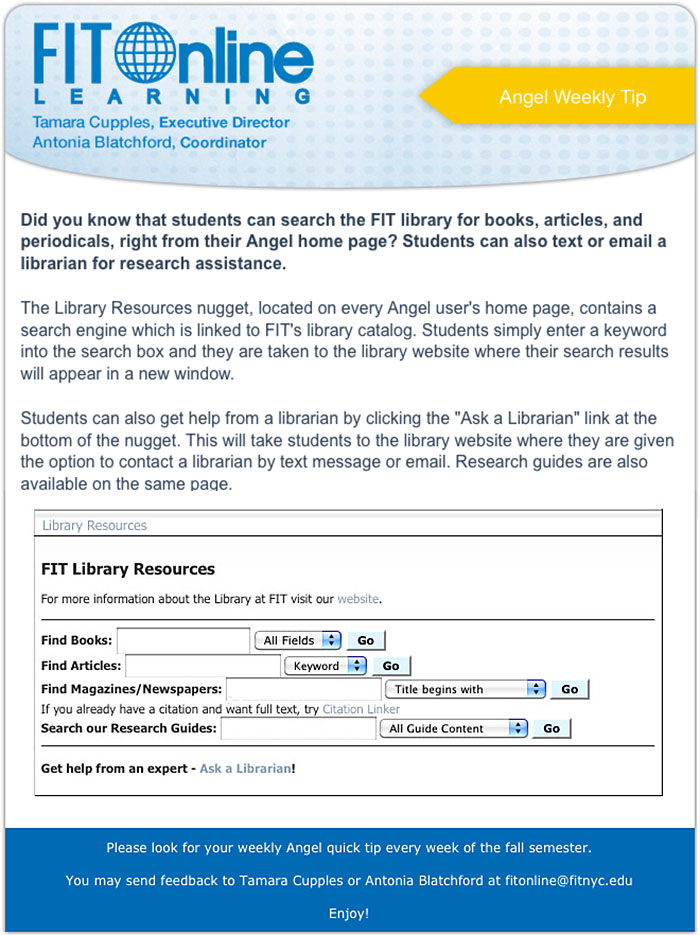 Direct Access to ANGEL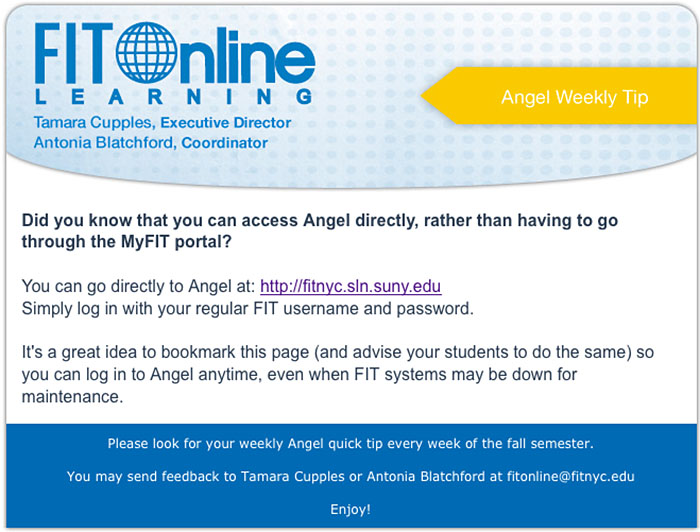 ANGEL is now compatible with most browsers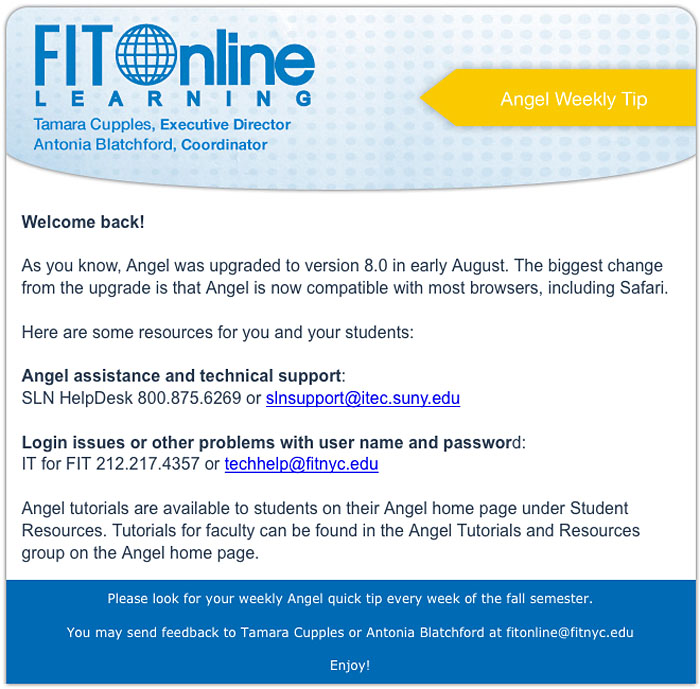 How to Copy Your Course From One Semester to Another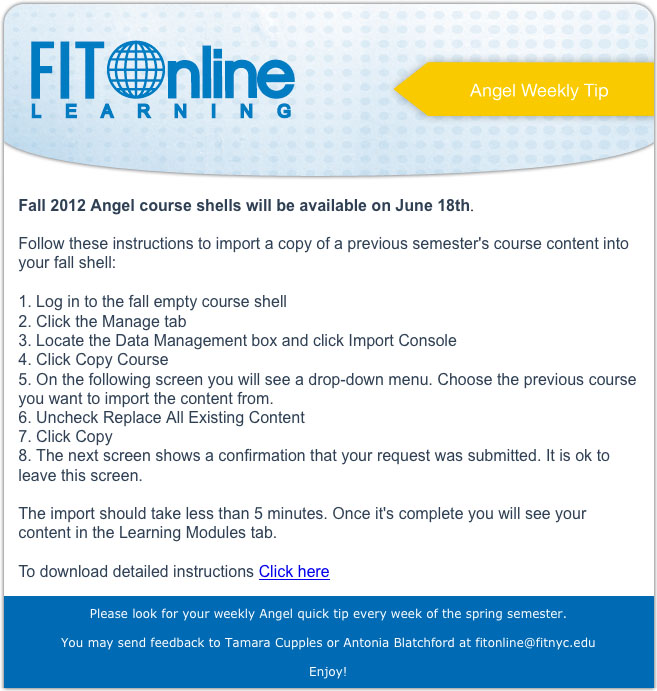 Are You Looking For Your Summer Course in ANGEL?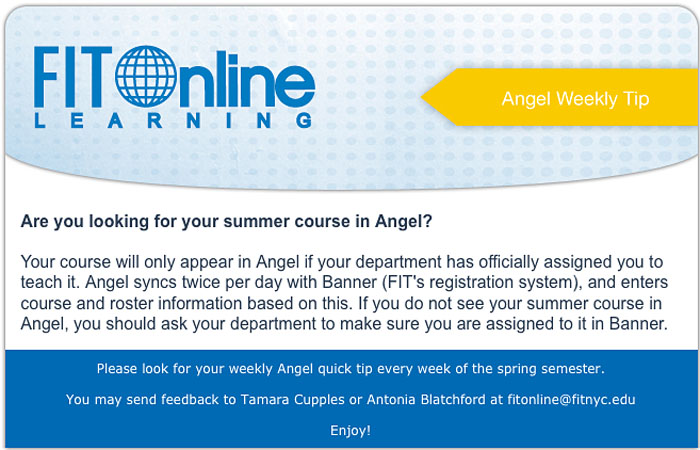 Visit the Archive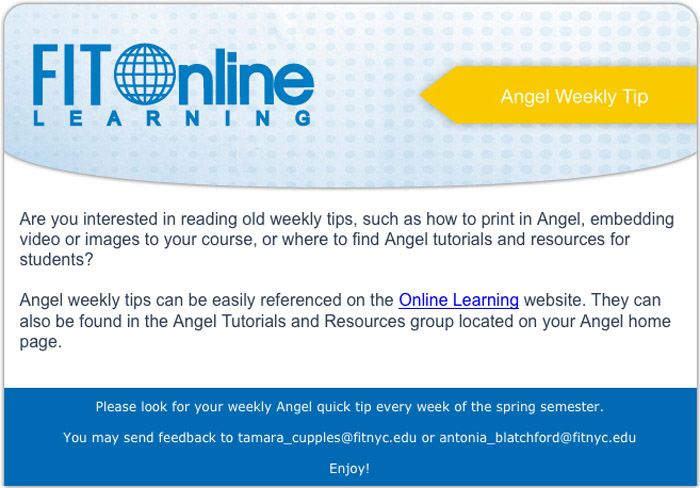 Backing Up Your Course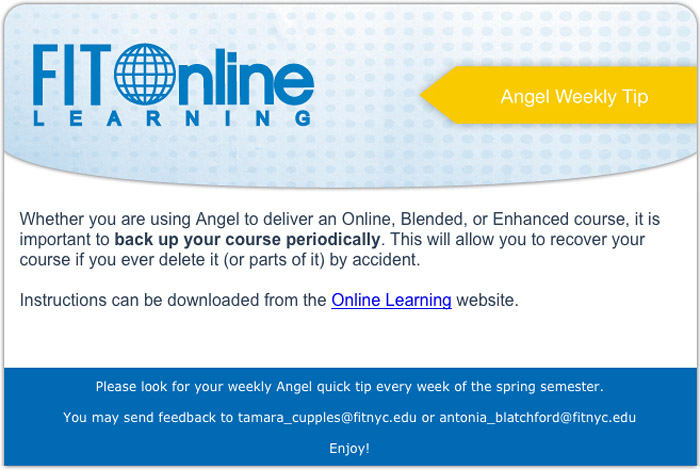 Why Unfamiliar Names Show Up on ANGEL Rosters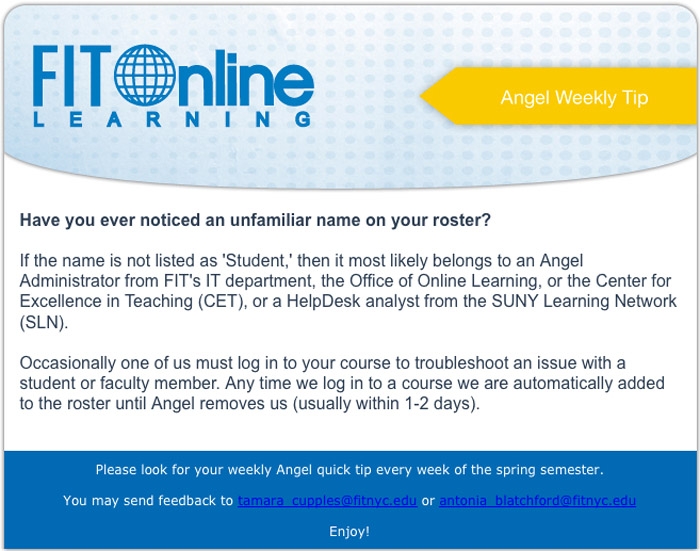 Where to Go For Technical Assistance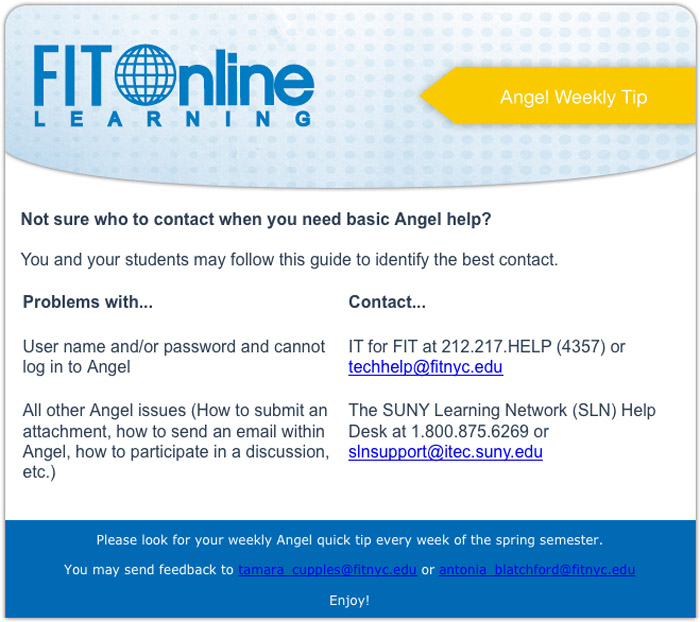 Gradebook Calculation Type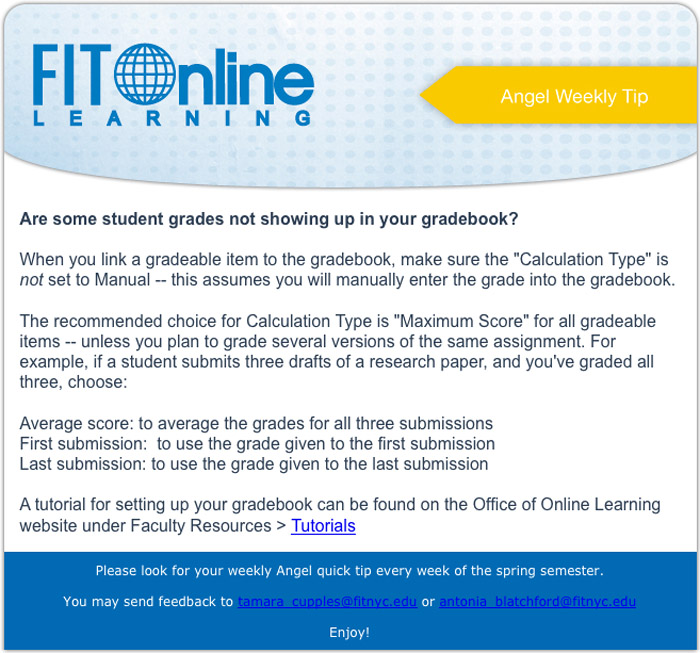 How to Reduce File Sizes for Uploading to ANGEL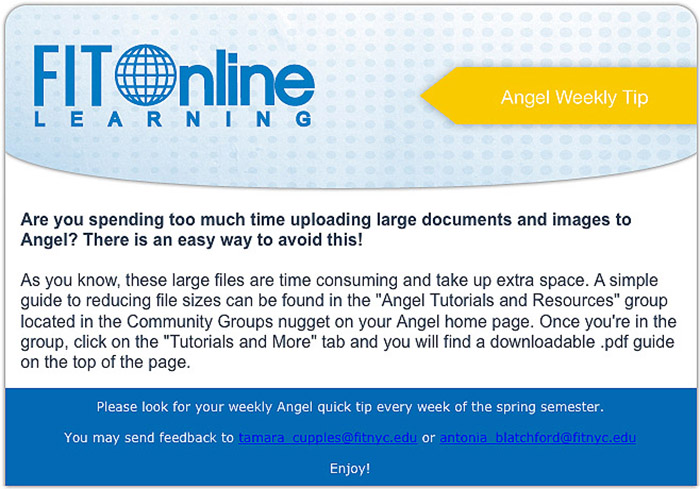 ANGEL Tutorials and Resources for Students;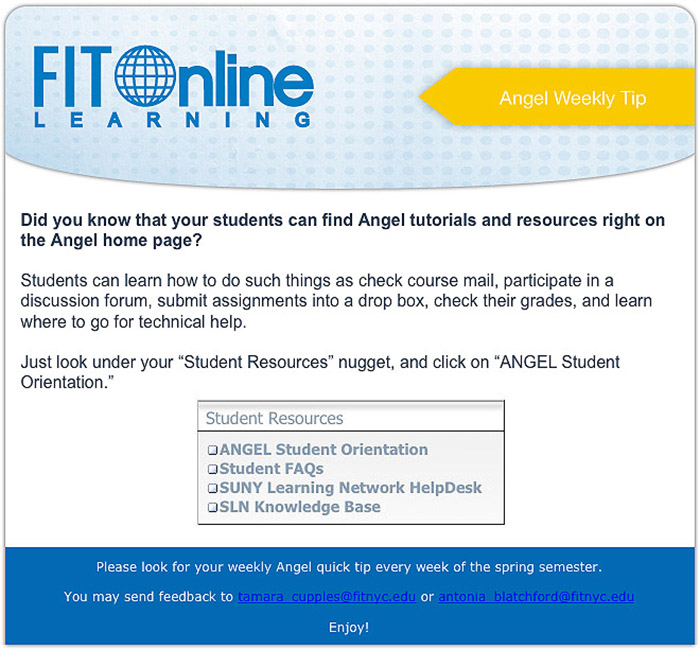 Grades Nugget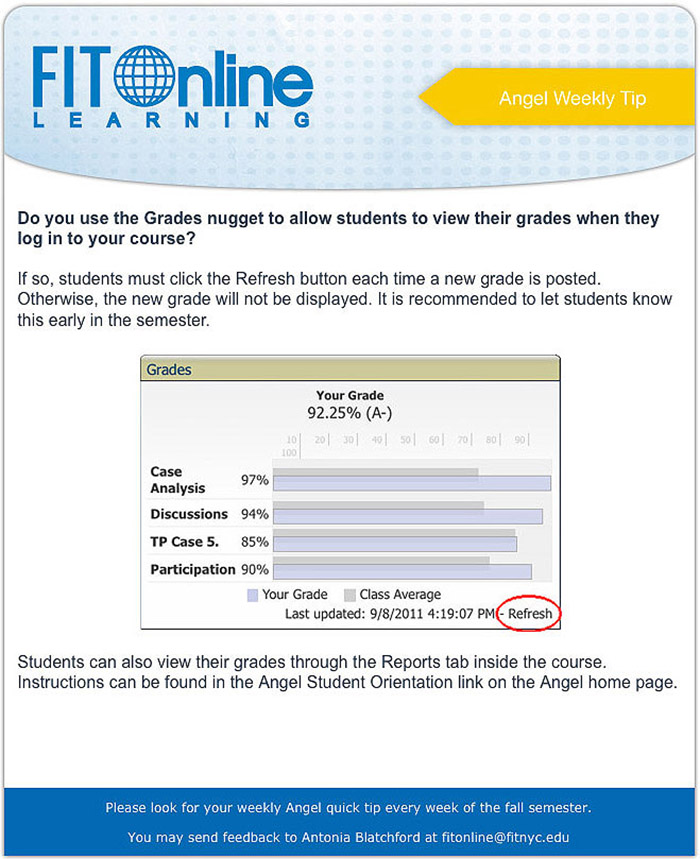 Course Announcements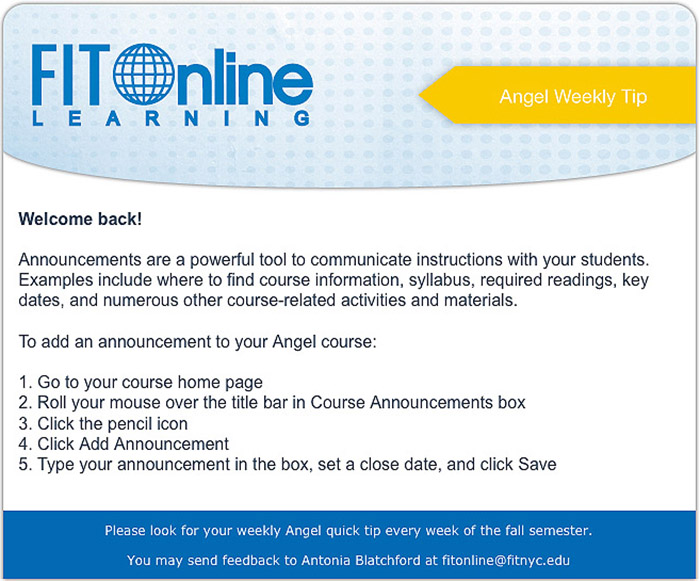 Student Conduct During Online Exams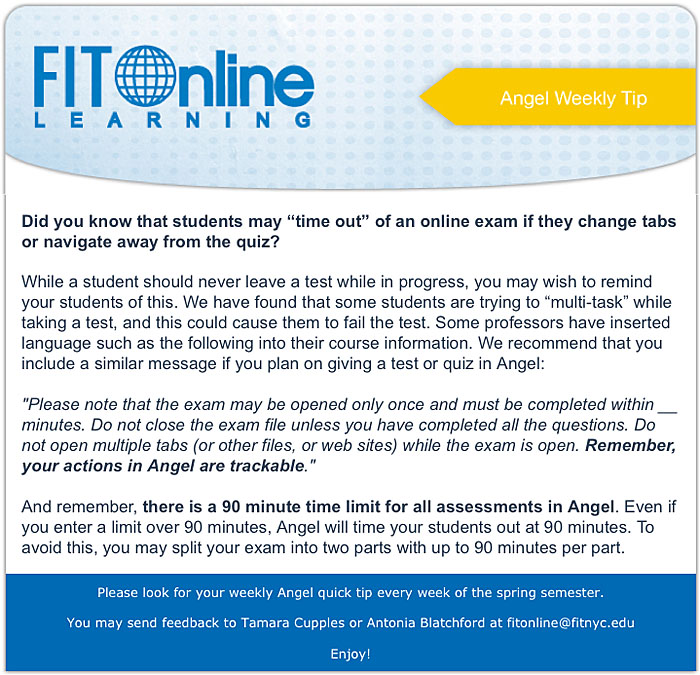 New York Times Digital Subscription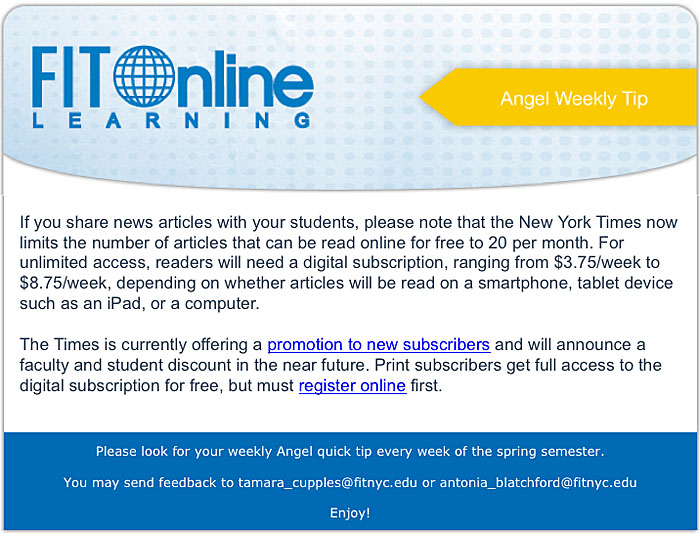 ANGEL Tutorials and Resources Group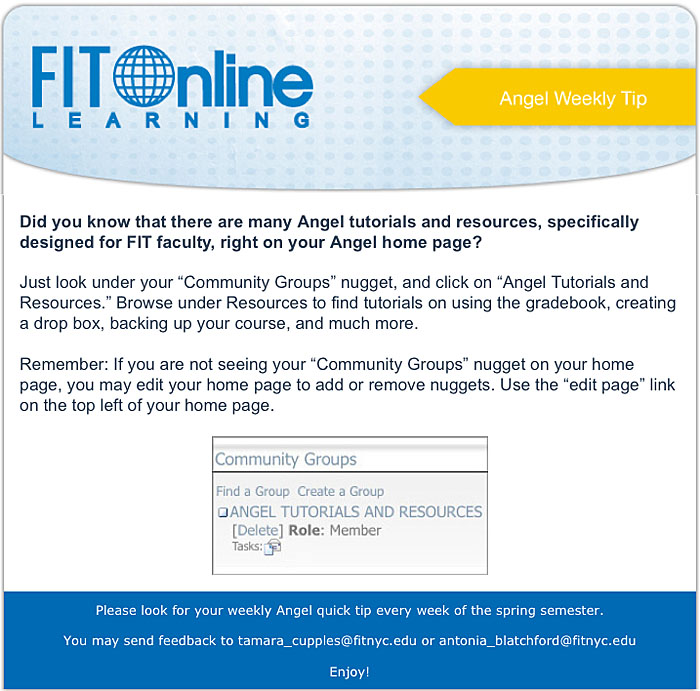 SLN Experts Ready to Help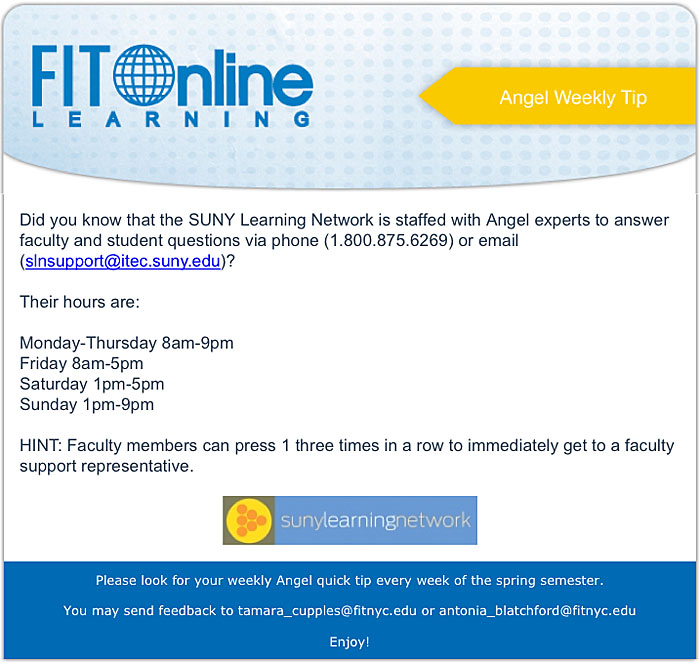 Tutoring Available to Students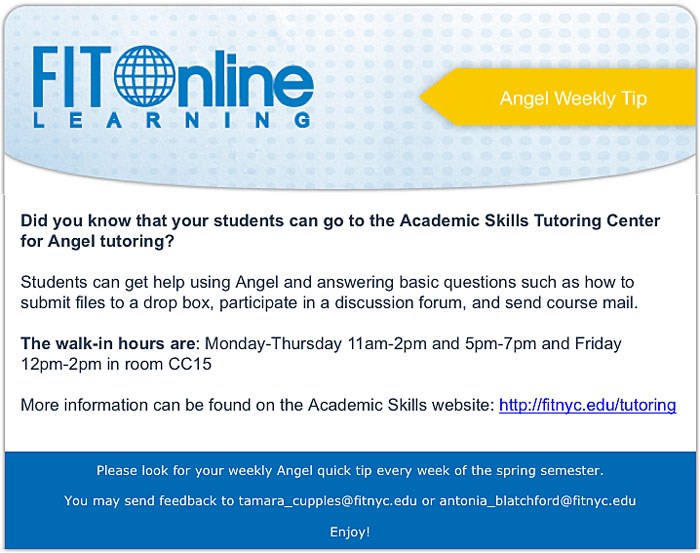 Personalized Welcome Message in ANGEL