/
/
/
/
Angel Weekly Tips
Angel Weekly Tips
Tip 46: Be the first to try the "Search Lynda" tool in ANGEL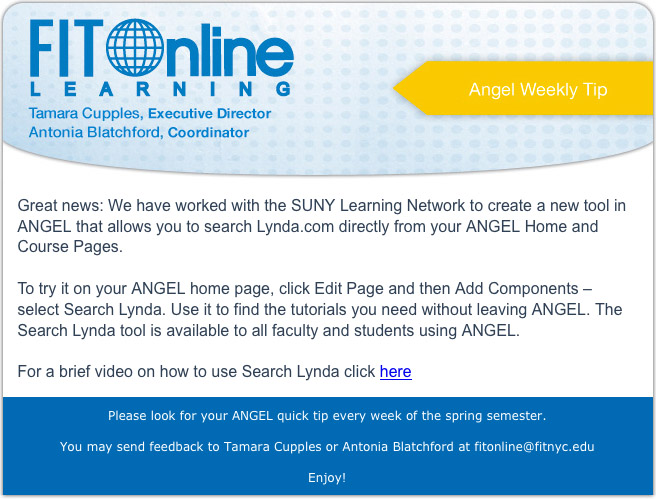 Tip 45: Printing in ANGEL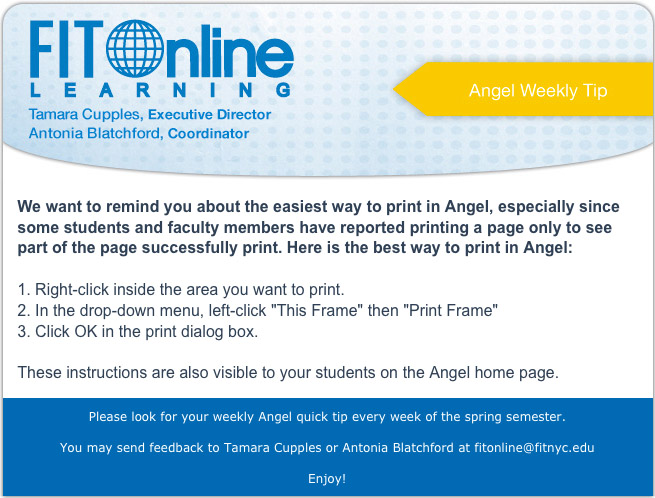 Tip 44: Grades of Zero Must Be Entered in the Gradebook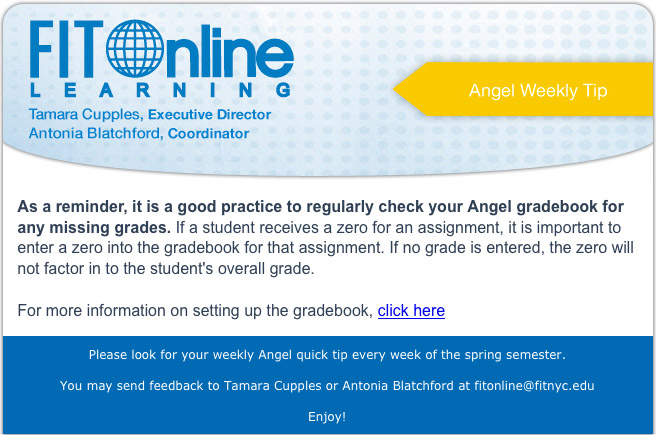 Tip 43: Backup Your Course Before Certifying Your Roster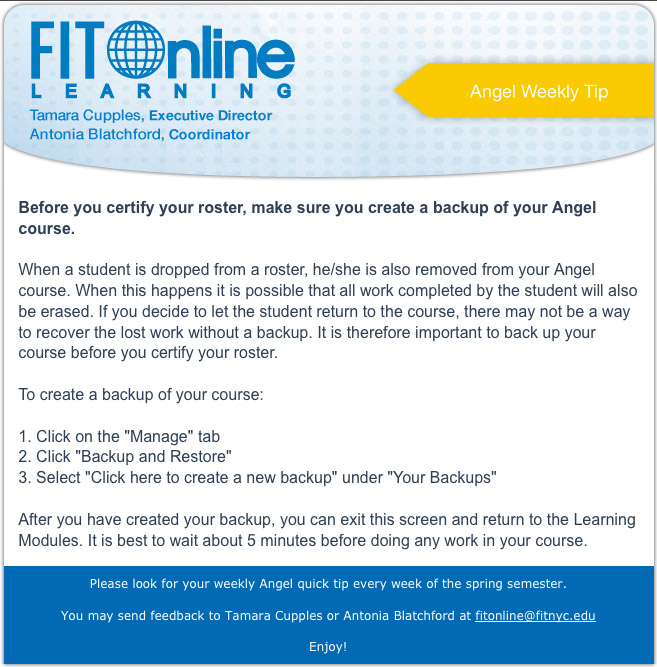 Tip 42: Make sure you don't miss out on student discussion posts!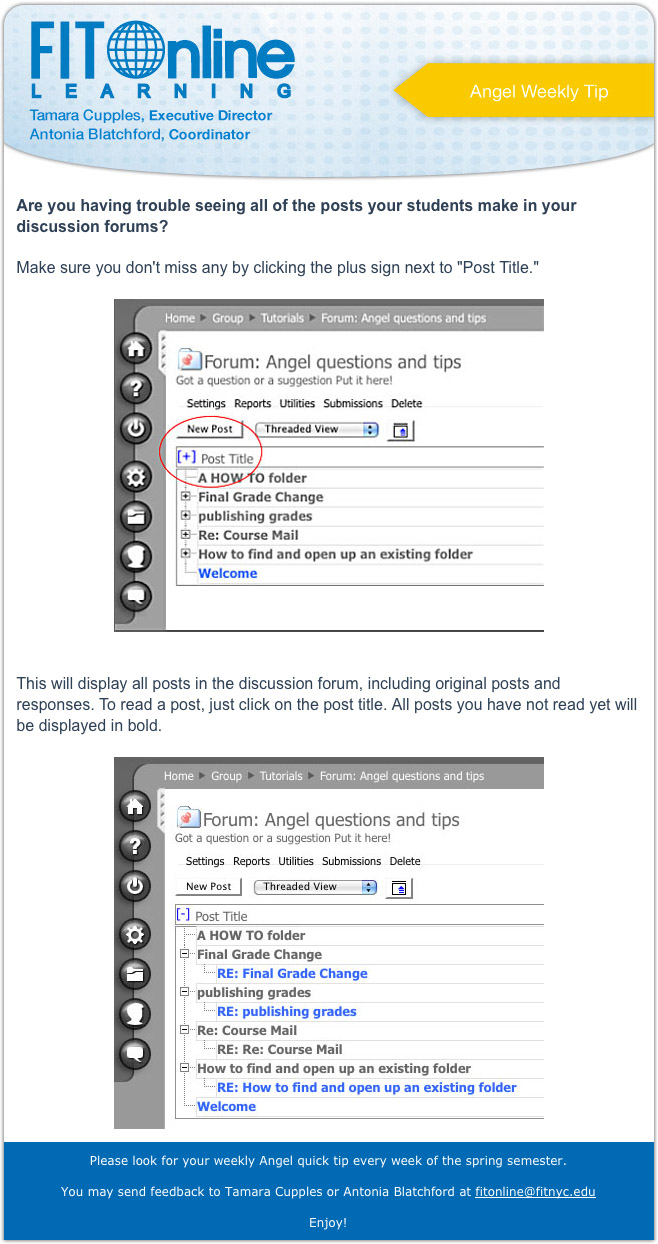 Tip 41: The Angel Mobile App is free through May!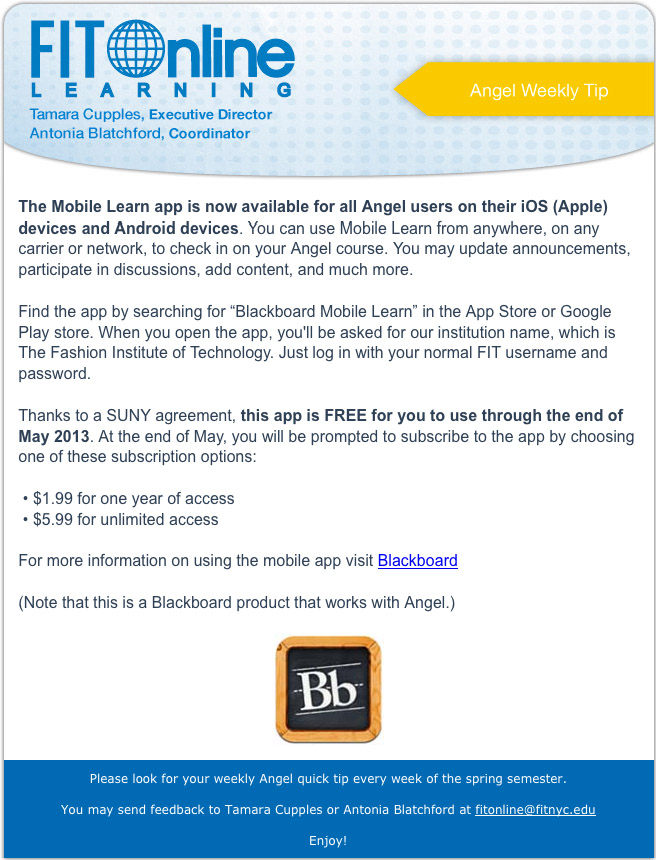 Tip 40: Back Up Your Course After Submitting Final Grades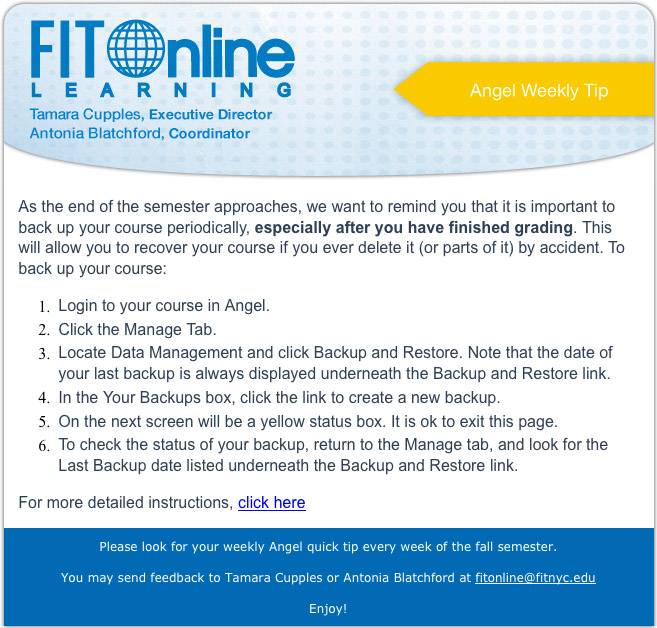 Tip 39: Copy your course from one semester to another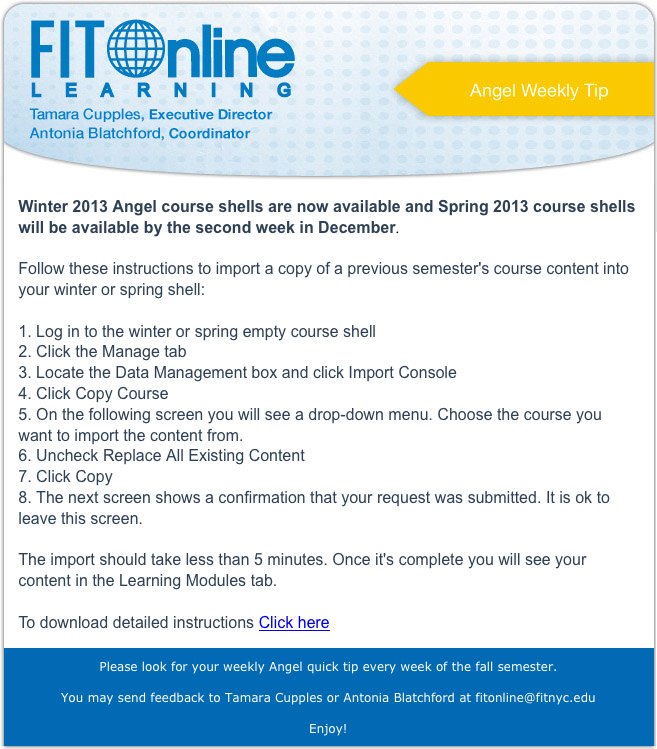 Tip 38: Mobile Learn App is now Available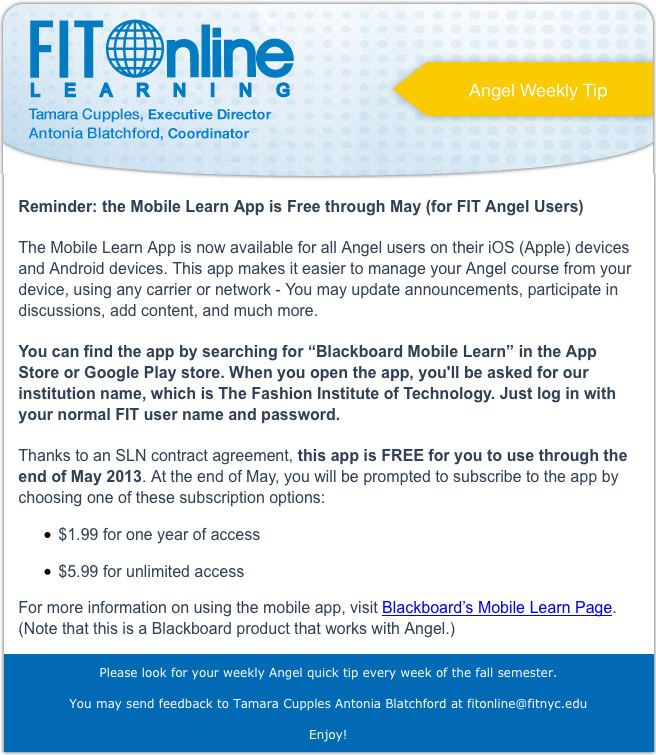 Tip 37: New York Times Digital Subscription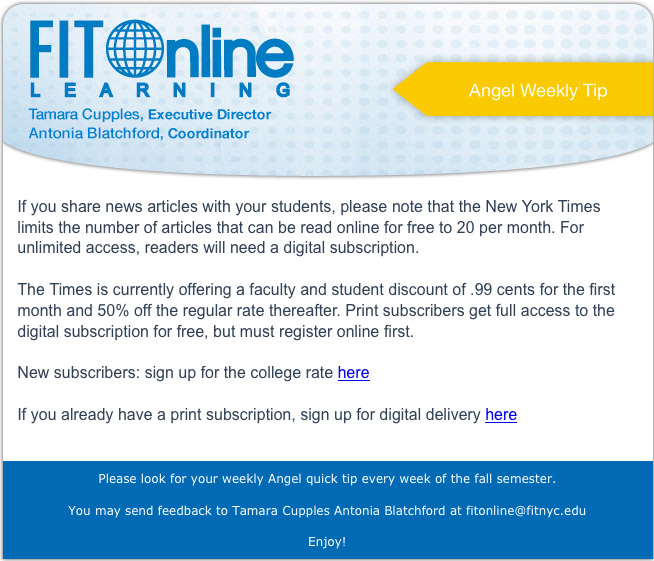 Tip 36: Google Media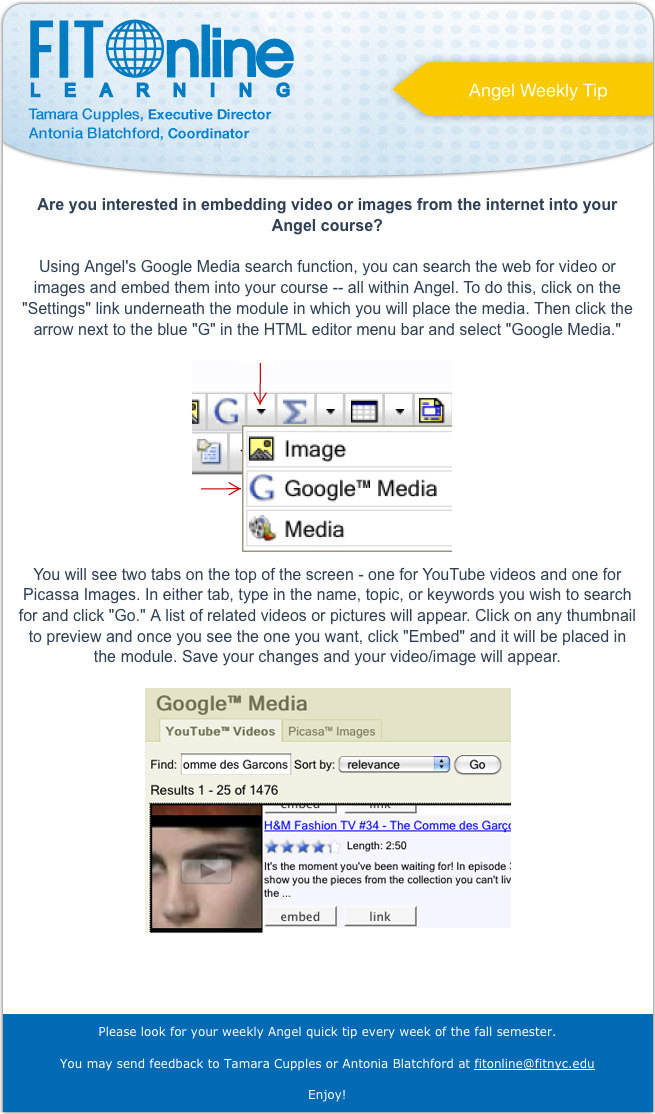 Tip 35: Instant Messenger in Angel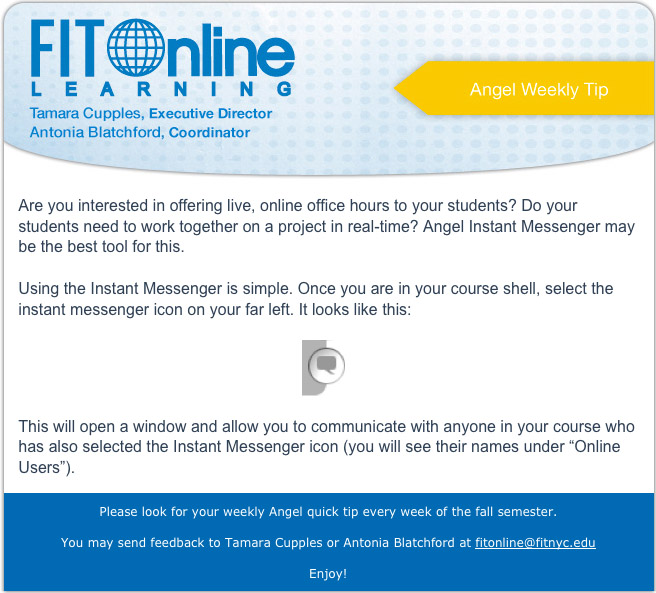 Tip 34: Embedding RSS Feeds Inside an ANGEL Course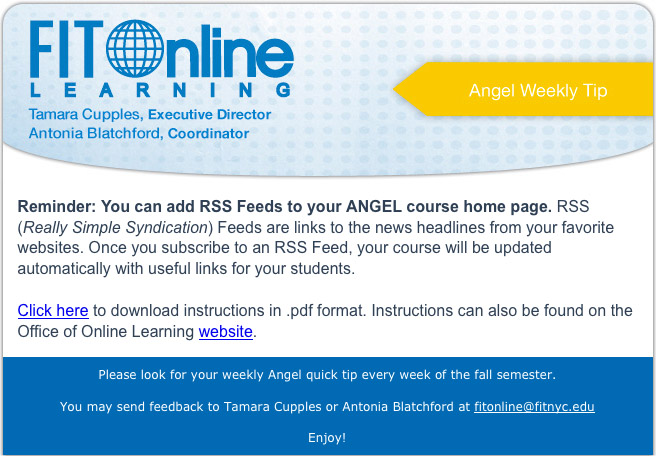 Tip 33: Backing Up Your Course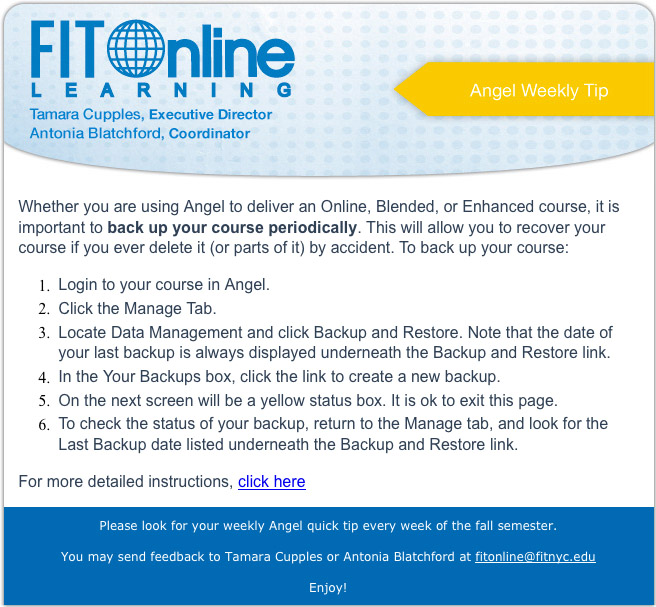 Tip 32: A Reminder About the Archive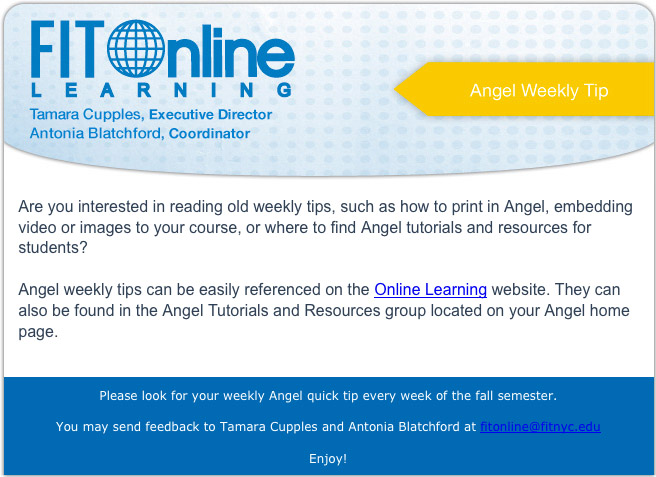 Tip 31: Lynda.com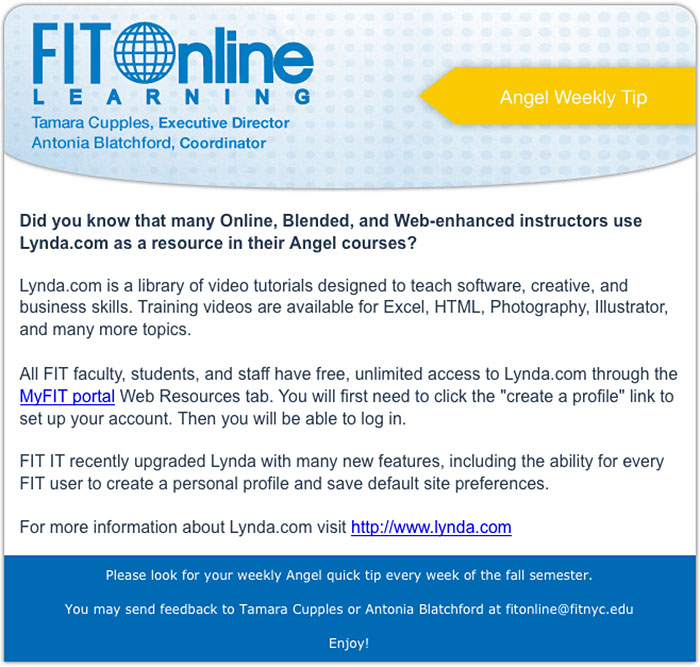 Tip 30: FIT Library Resources Nugget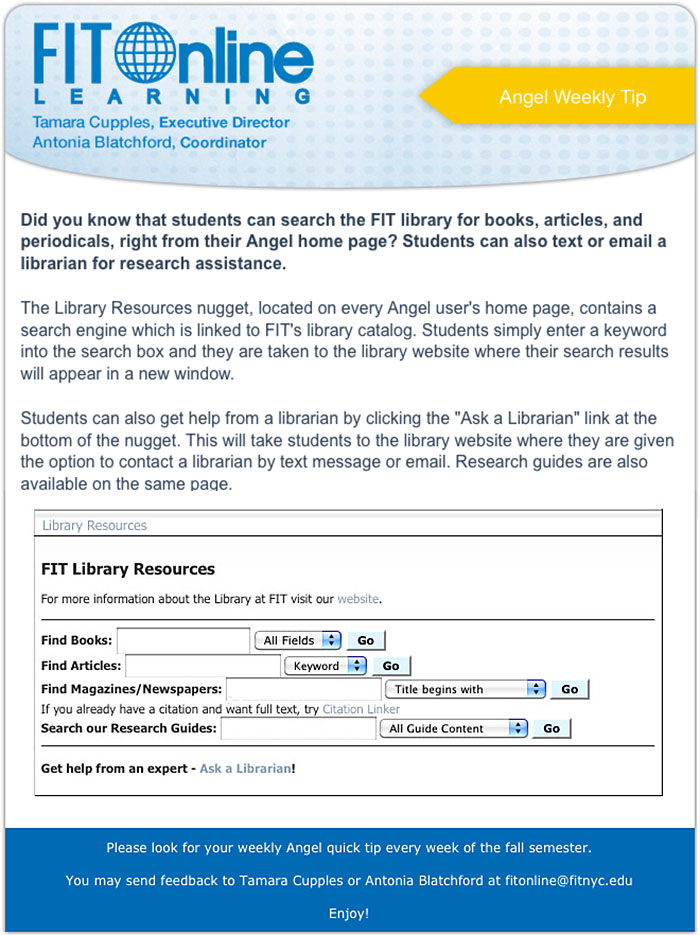 Tip 29: Direct Access to ANGEL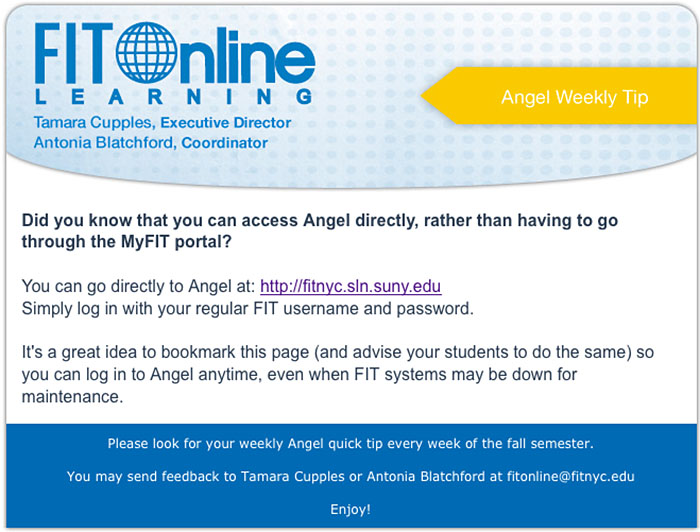 Tip 28: Angel is now compatible with most browsers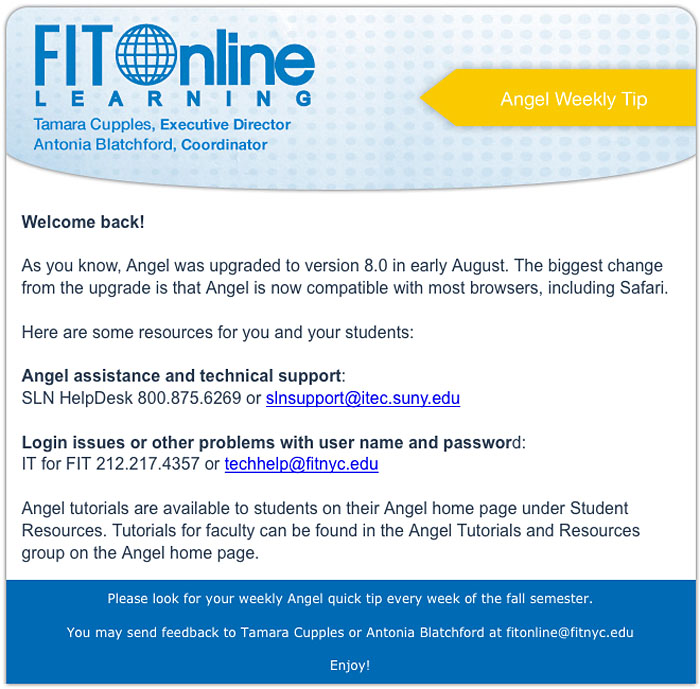 Tip 27:

How to Copy Your Course From One Semester to Another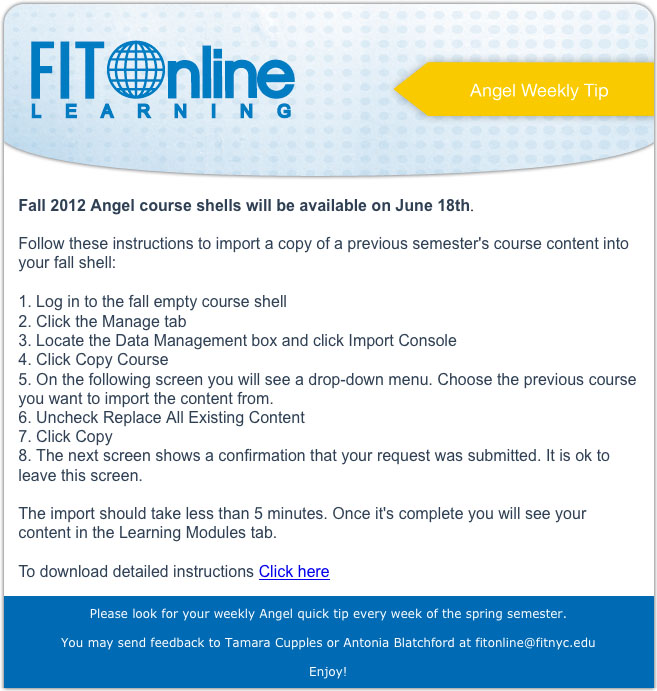 Tip 26

:

Backing Up Your Course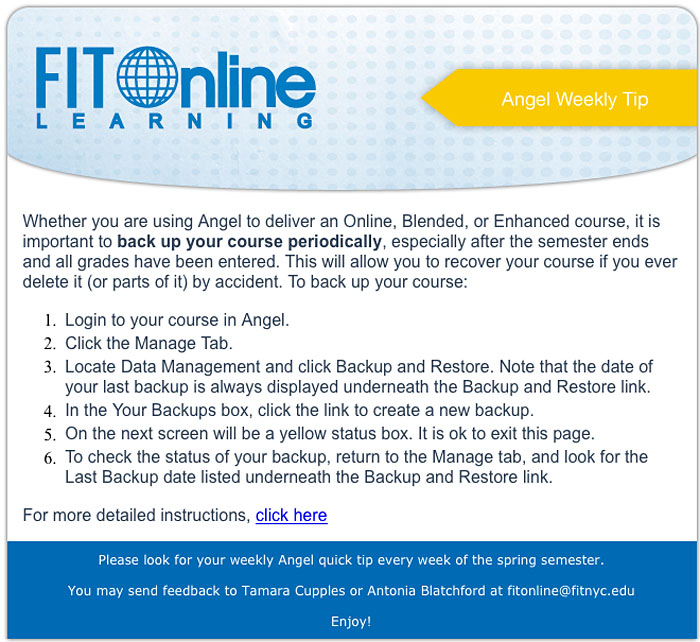 Tip 25:

Are You Looking For Your Summer Course in ANGEL?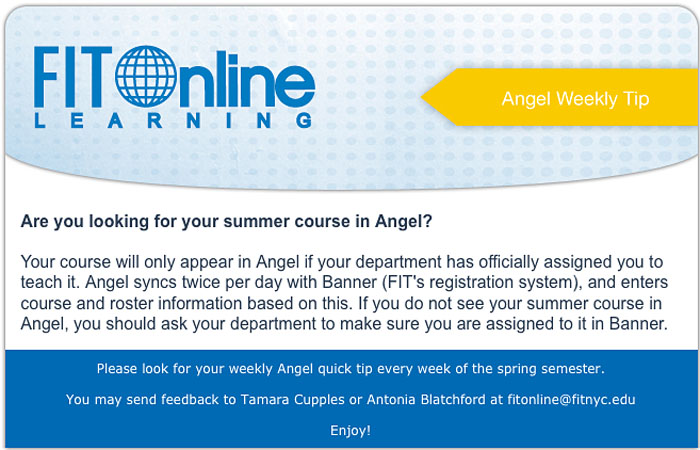 Tip 24: Grades of Zero Must Be Entered in the Gradebook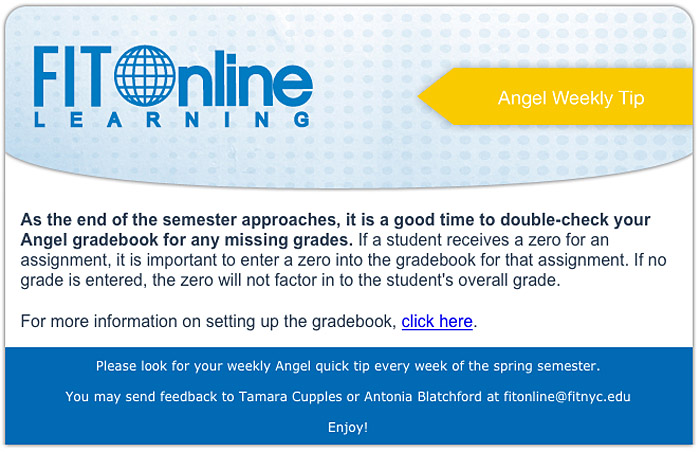 Tip 23: Embed RSS Feeds Inside Your ANGEL Course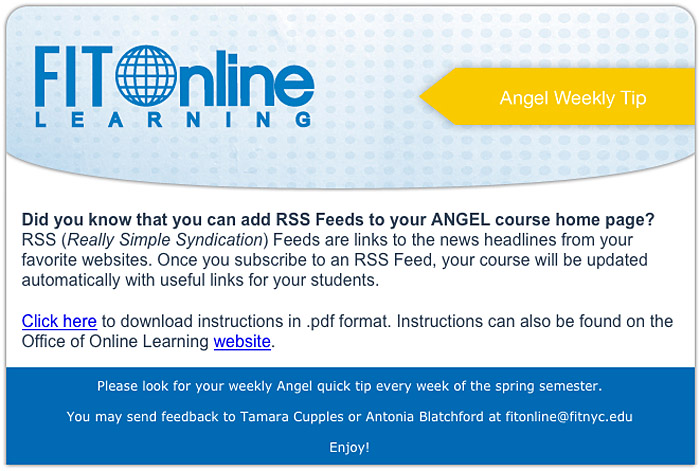 Tip 22: Visit the Archive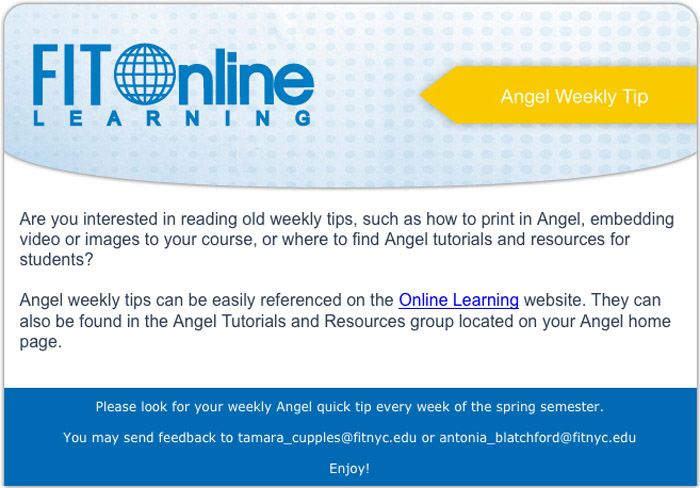 Tip 21: Backing Up Your Course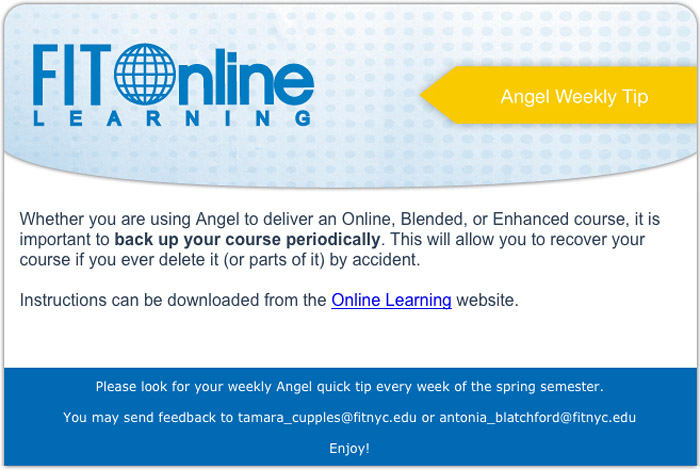 Tip 20: Google Media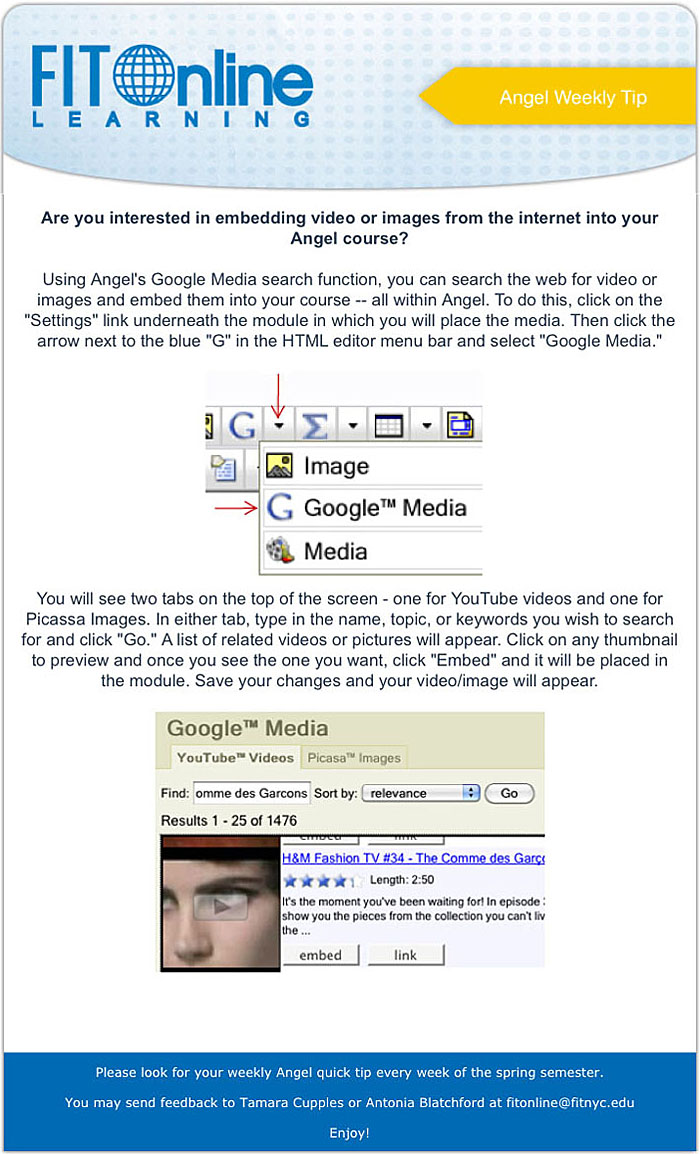 Tip 19: Why Unfamiliar Names Show Up on Angel Rosters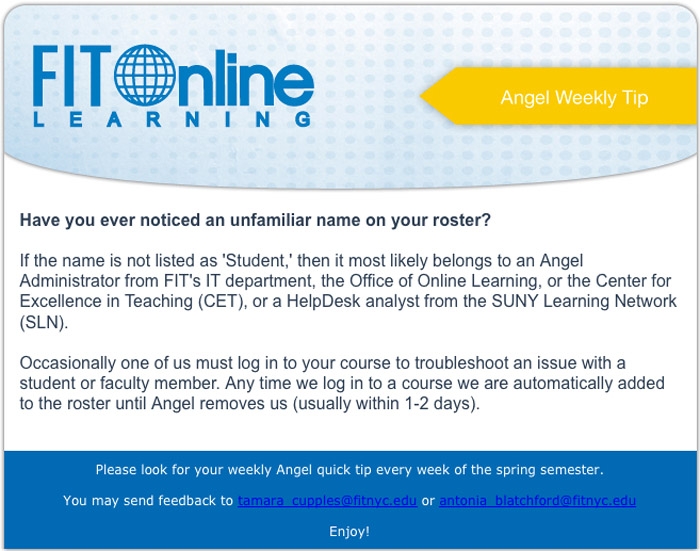 Tip 18: Where to Go For Technical Assistance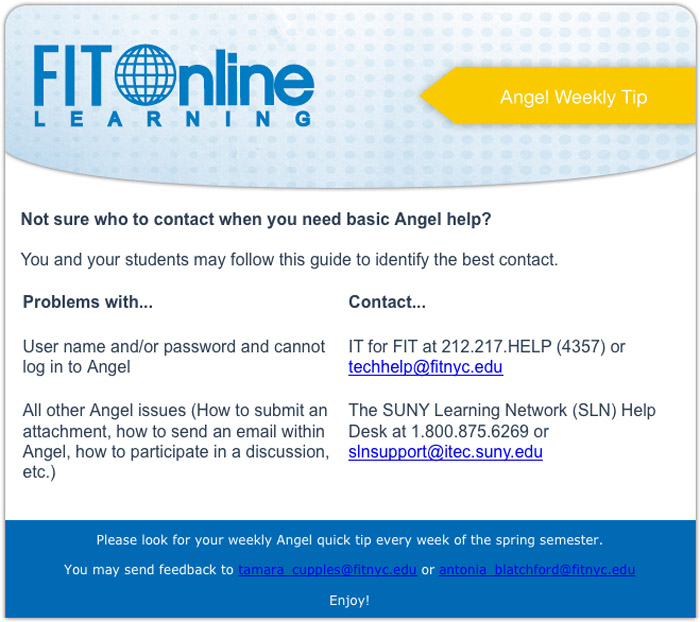 Tip 17: Gradebook Calculation Type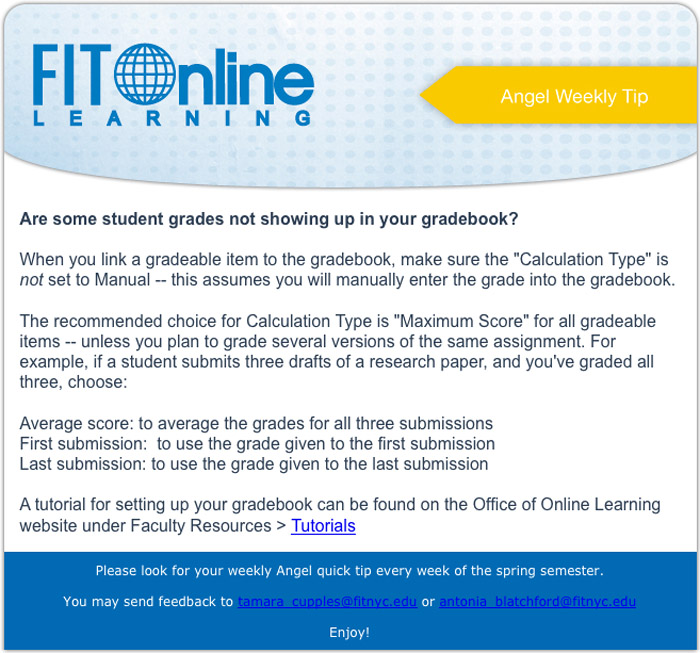 Tip 16: How to Reduce File Sizes for Uploading to Angel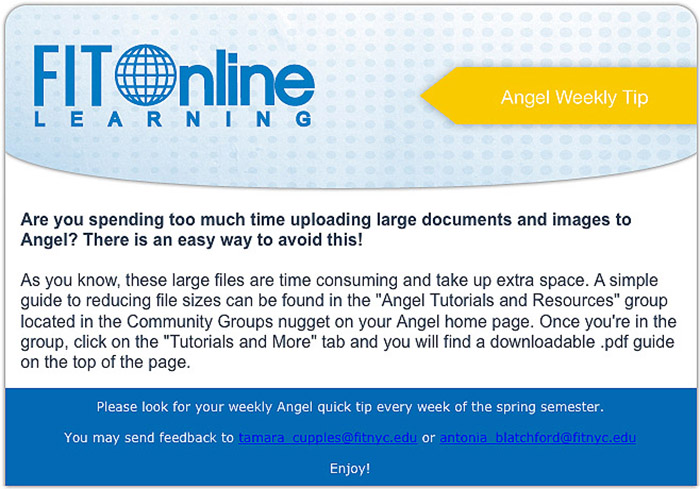 Tip 15: ANGEL Tutorials and Resources for Students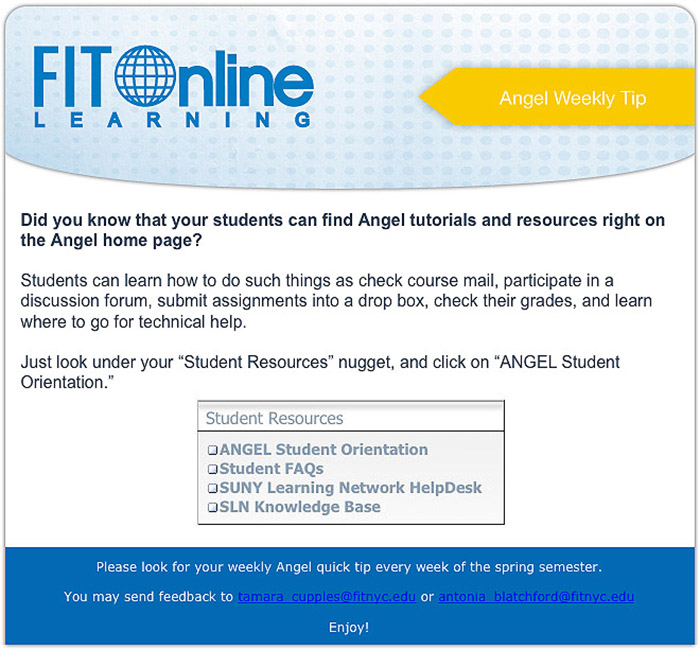 Tip 14: ANGEL Tutorials and Resources Group for Faculty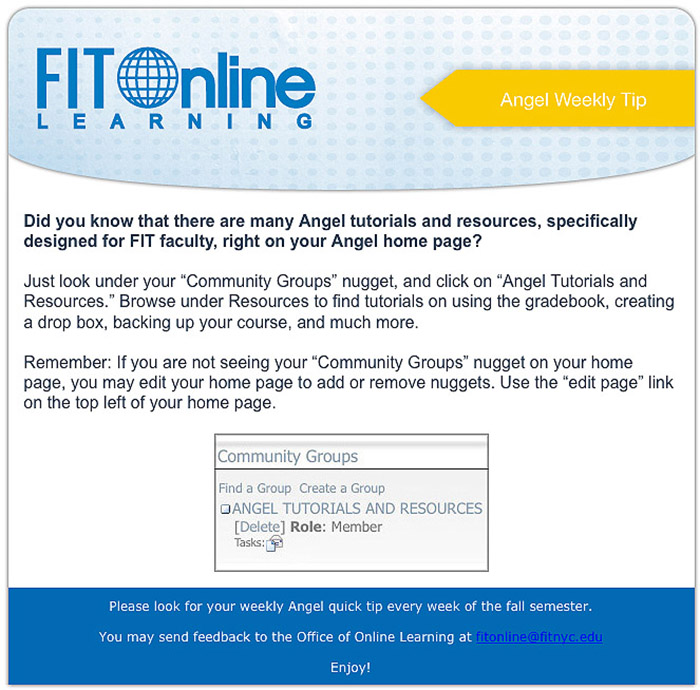 Tip 13: Grades Nugget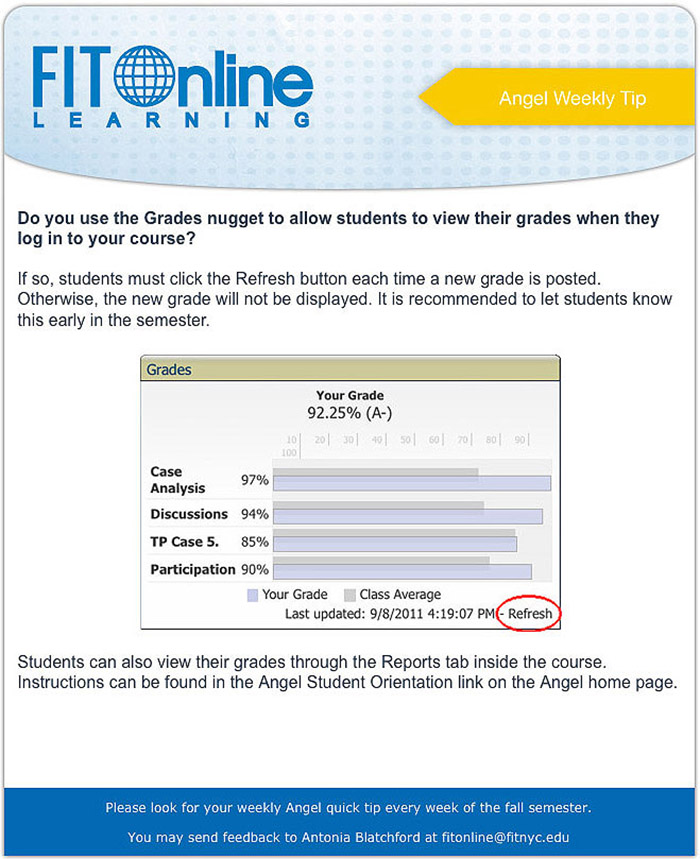 Tip 12: Course Announcements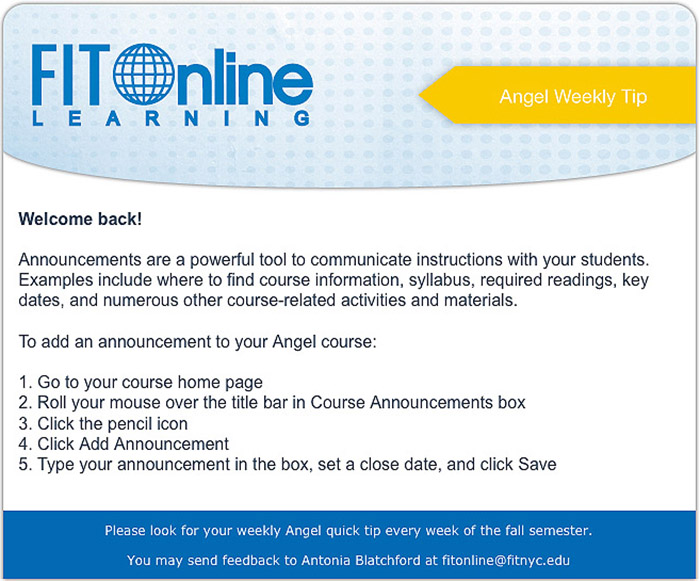 Tip 11: Printing in Angel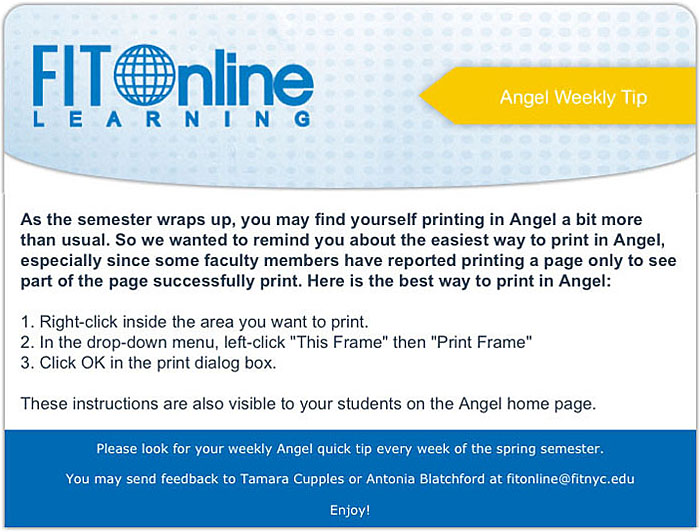 Tip 10: Direct Access to Angel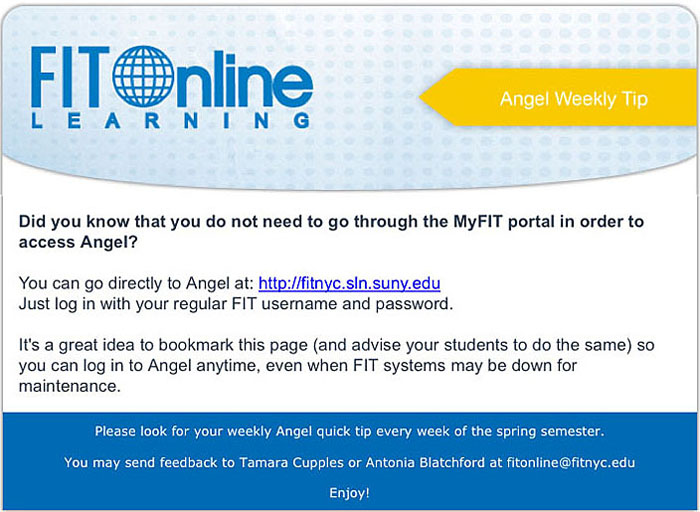 Tip 9: Google Media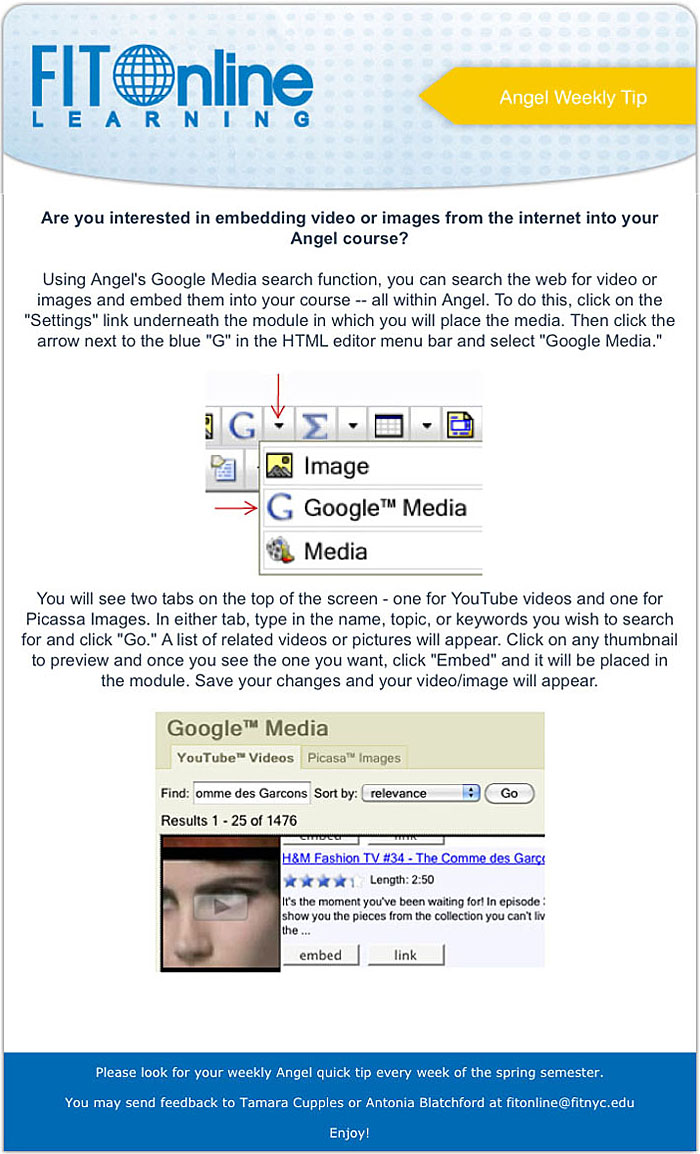 Tip 8: Student Conduct During Online Exams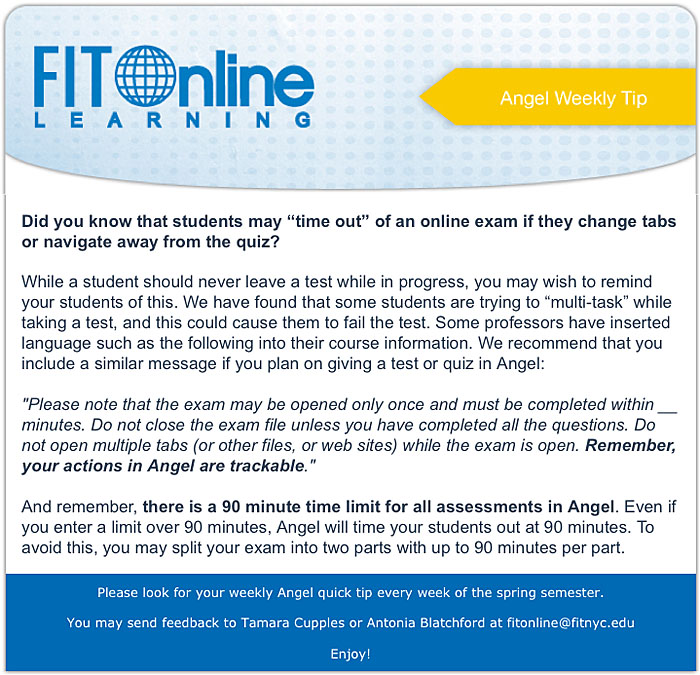 Tip 7: Instant Messenger in Angel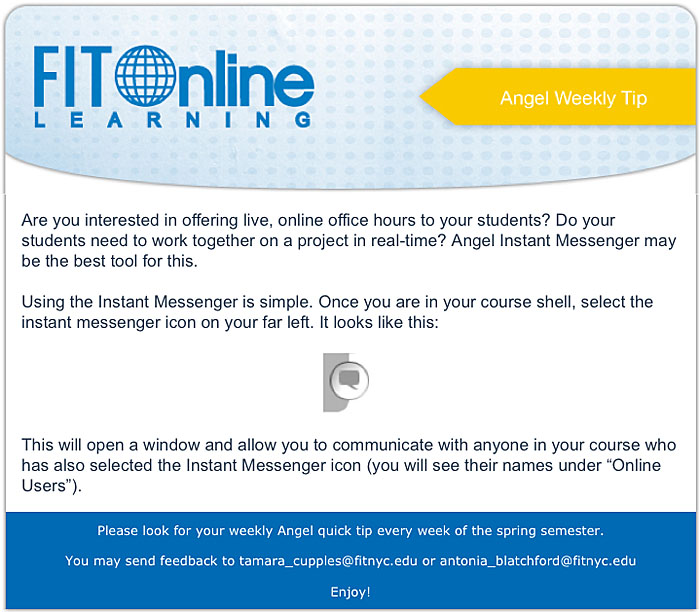 Tip 6: New York Times Digital Subscription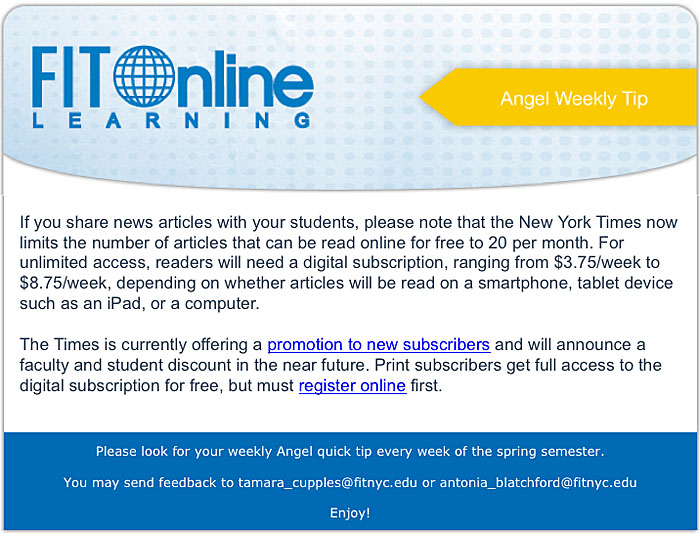 Tip 5: Backing Up Your Course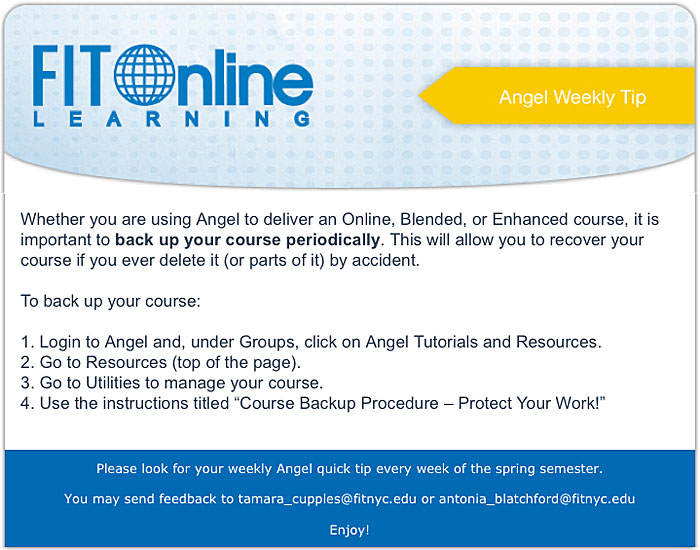 Tip 4: Angel Tutorials and Resources Group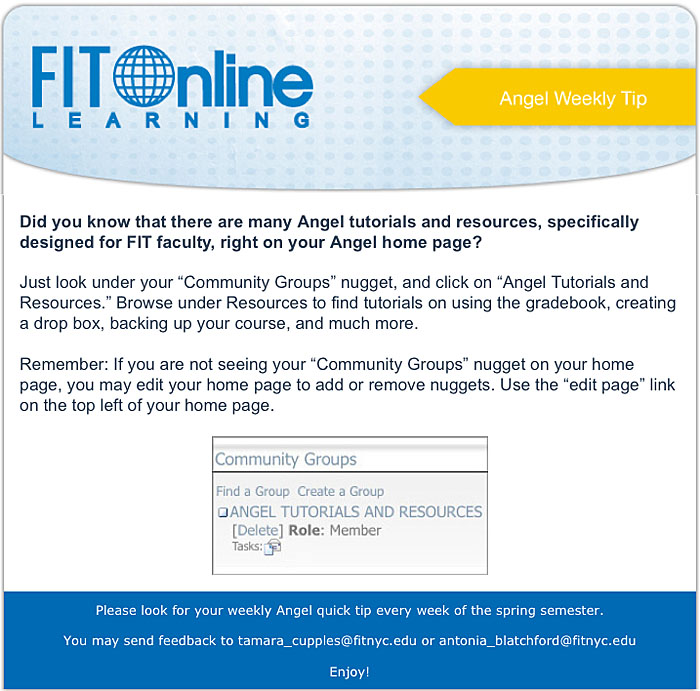 Tip 3: SLN Experts Ready to Help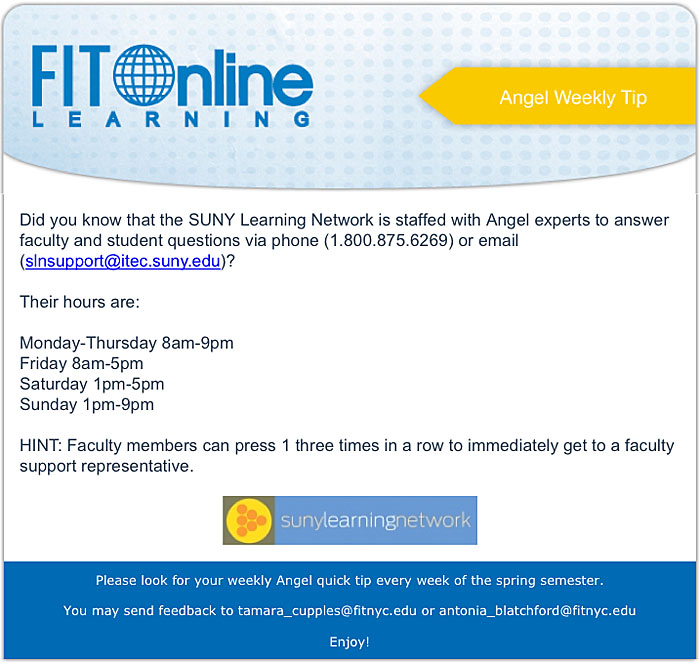 Tip 2: Tutoring Available to Students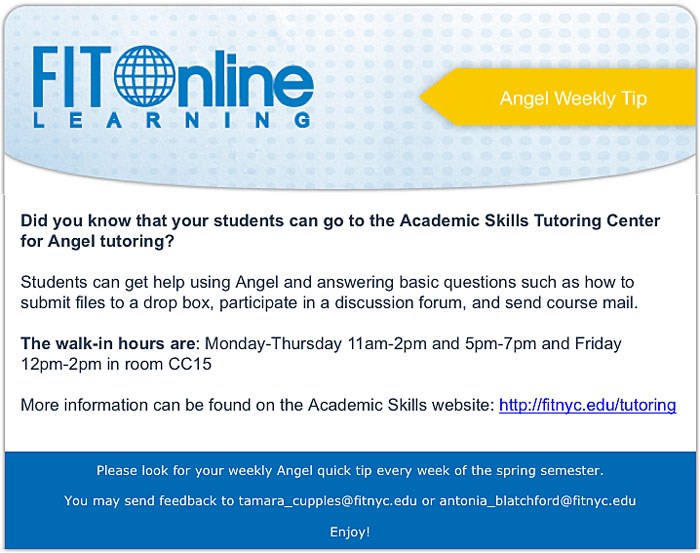 Tip 1: Personalized Welcome Message in Angel